It was so close yet so far for England in The UEFA European Football Championship this year – but not everyone was at a loss. Football events as big as this one produce great opportunities for some really clever marketing, and this year's tournament didn't disappoint.
From The Sun newspaper 'We're Having You For Breakfast' before the game between Denmark and England to Subway's clever 'Time for a Sub' campaign. This year's UEFA European Football Championship saw some cracking tactical adverts made and played.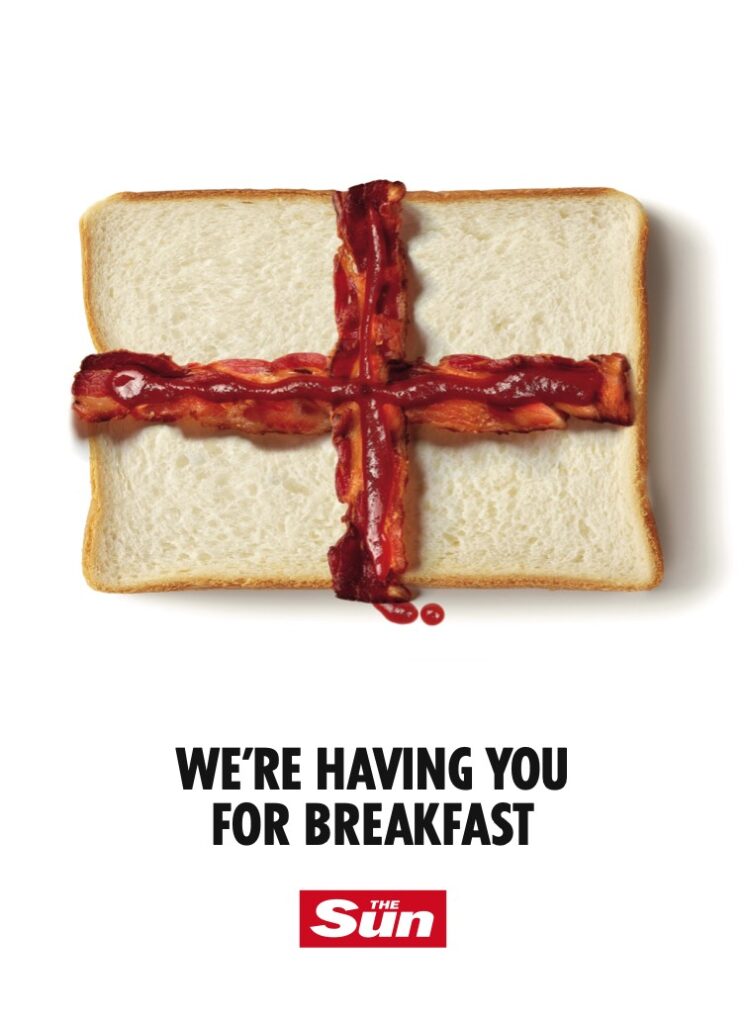 Always one to love a little tongue in cheek fun with their advertising, our client Eurowings waited until the end of the tournament to pull a great tactical social post out of the bag – helped as always by the proactive, creative and pretty darn nimble SWC team who run the social feed.
Ideas were brainstormed pre-final, with multiple outcomes being discussed and many, many clever lines being worked on depending on the final score and who Sunday's winning team might be….
… their real-time social ad not only tapped into a highly trending, newsworthy content, but also promoted Eurowing's flights to Italy in a humorous, relevant way.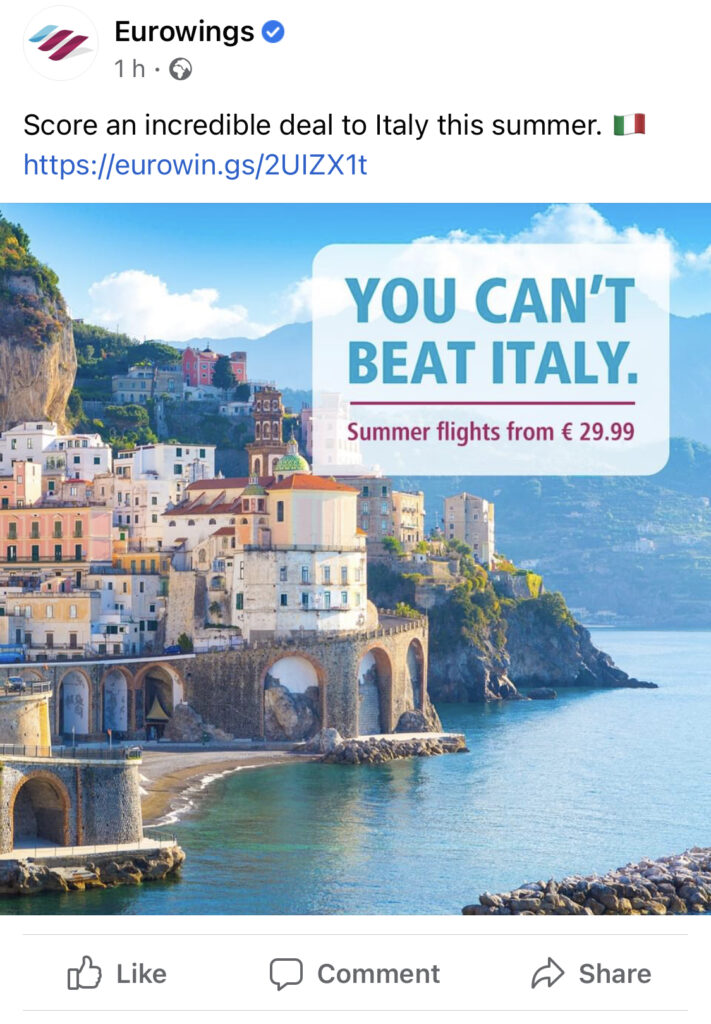 It just goes to show that with the right client being brave, nimble and reactive and the right agile team in place, the beautiful game can indeed be beautiful all round – regardless of that final score.
If you'd like to know more about how SWC Partnership can bring your brand to life through quick, relevant, agile creative marketing, get in touch with us today.
See other examples here of real-time tactical advertising by SWC Partnership