This is my 4th World Travel Market, the annual travel show held at London ExCel that brings together a collision of travel niches as far ranging as tourism boards, airlines and even luxury hotels in reclaimed Slovenian prisons!
Having attended every year for almost half a decade I think of myself as a local of this global community. I use the event for catching up with international clients and documenting campaigns we have brought to life at the show.
But I also have a third objective at the World Travel Show, which is research into the literal world-class showcase of brand activation at the event. From live falconry to virtual reality skydiving, the show never disappoints with fascinating ways to bring the biggest brands of travel to life.
So here's my top 3 activations at this year's World Travel Market: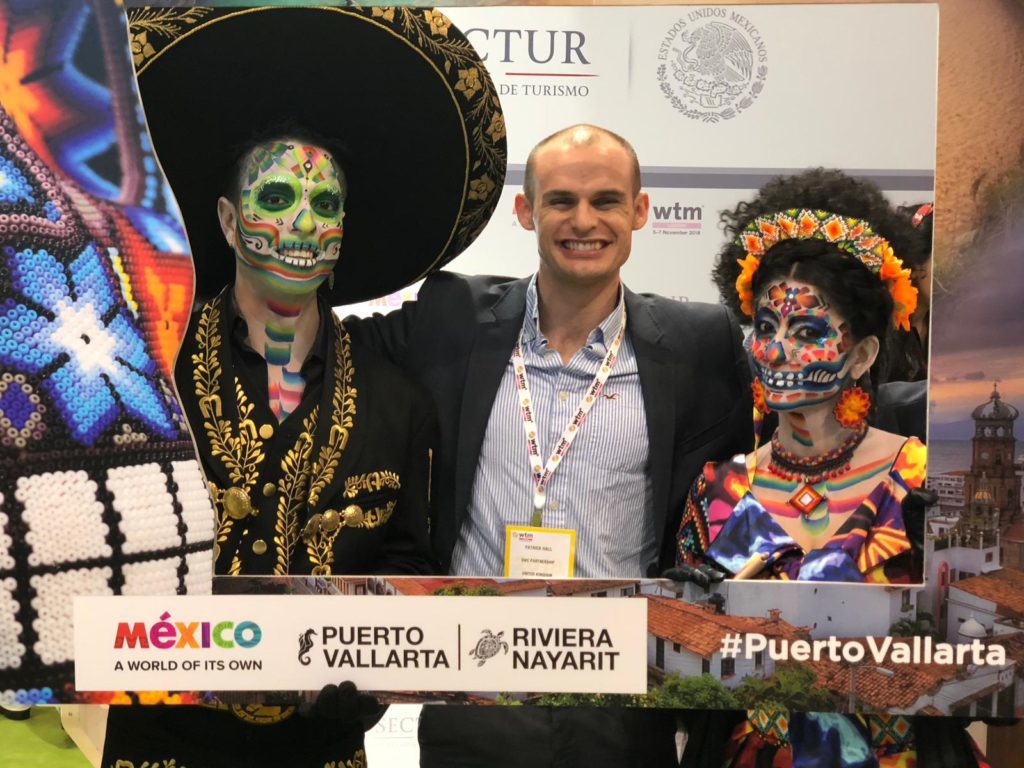 1. Mexico
As past headline sponsors, you knew Mexico would have put thought into their stand. Mexico is such a vibrant and rich country there is so much to bring the 'brand' alive. But the team this year chose something that was incredibly relevant to the November date: Day of the Dead.
With its iconic dress code, the day has become famous around the world. Using an Instagram frame is nothing new, but it is fascinating how, with the really high production quality of the outfits and great staff, it can turn into a knockout experience, with people literally queuing for their picture with the colourful skeletons.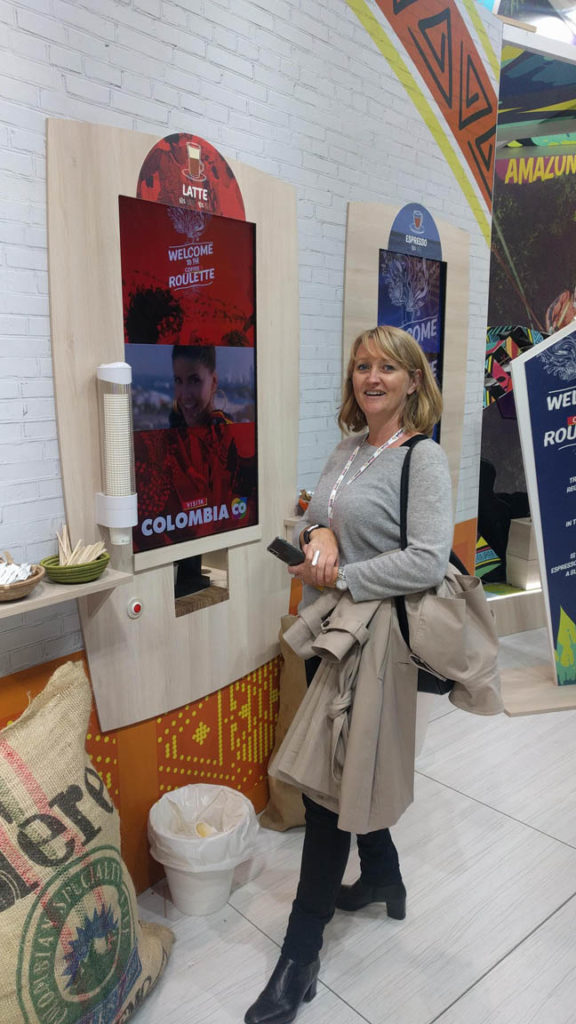 2. Colombia
Weaving through the rows of the South America hall you couldn't miss the fantastic colour of the Colombia stand, and once drawn in you couldn't miss their 'Coffee Roulette' activation.
With three wonderfully branded digital screens offering latte, espresso and Tinto (coffee and water), you were led by knowledgeable promotional staff to press the button to randomly select one of three destinations on screen. As the coffee began pouring, a beautiful inspirational video began to play for one of the regions they were promoting.
This was a fantastic way of delivering coffee to participants with the 'gate' of watching a promo video without feeling pressured. It would have been great if the roulette mechanic was tweaked to select the coffee bean from that particular region.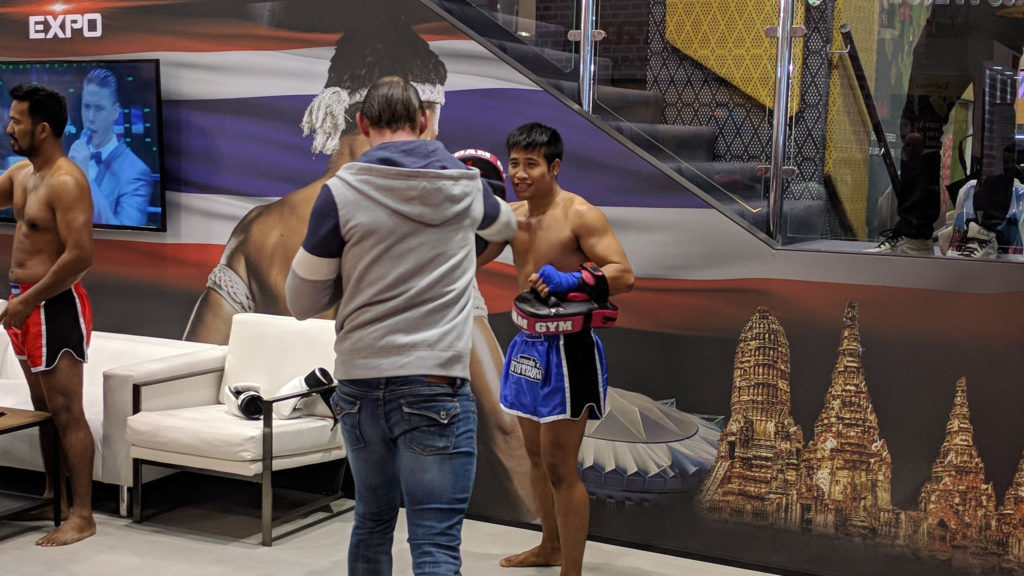 3. Thailand
When I first saw two Muay Thai fighters setting up for a sparring session in the centre of the Thailand stand I immediately thought of what the risk assessment for the stand must have looked like! But I can say it was definitely worth the pain!
Such an iconic activity for the country, it had everything we look for in brand activation: a real spectacle for passing crowds to watch, clever audience participation by allowing people to use pads and have a go themselves. But most importantly the sport is a fantastic expression of the country. Top marks!
---
Notable exceptions: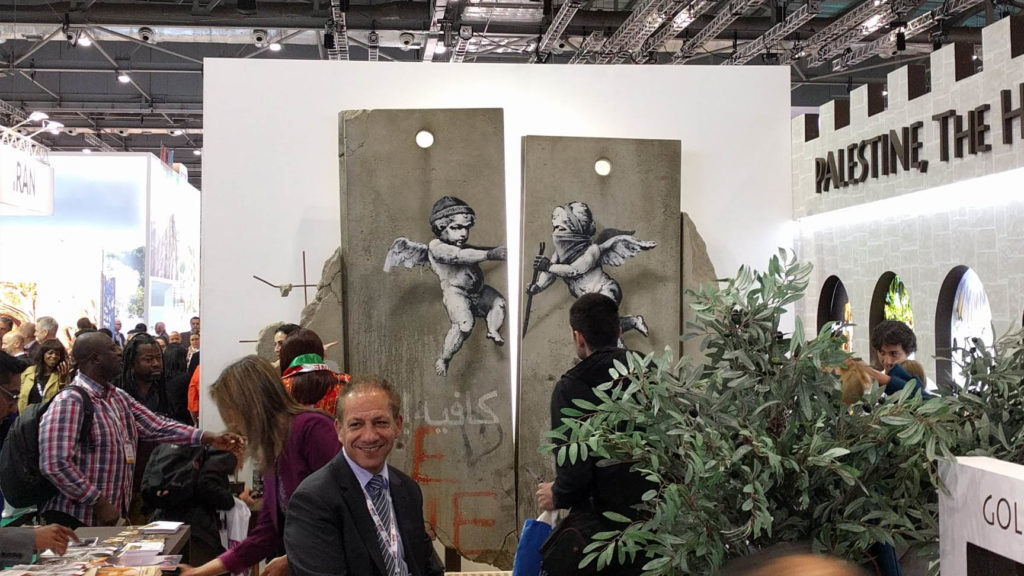 Banksy's Palestine:
Did you know that the graffiti artist Banksy even had a stand? As part of Palestine there was a replica of the separation barrier. Complete with heavyset security guards telling us to move on and press photographers around, it was clearly the place to be and an inspired creative angle for the stand and artist himself.
The reason I haven't put it my top 3 is due to the overly harsh security telling us to move on, which seems a little counter productive for a trade stand when surely the whole point is to get lots of excited eye balls on the stand?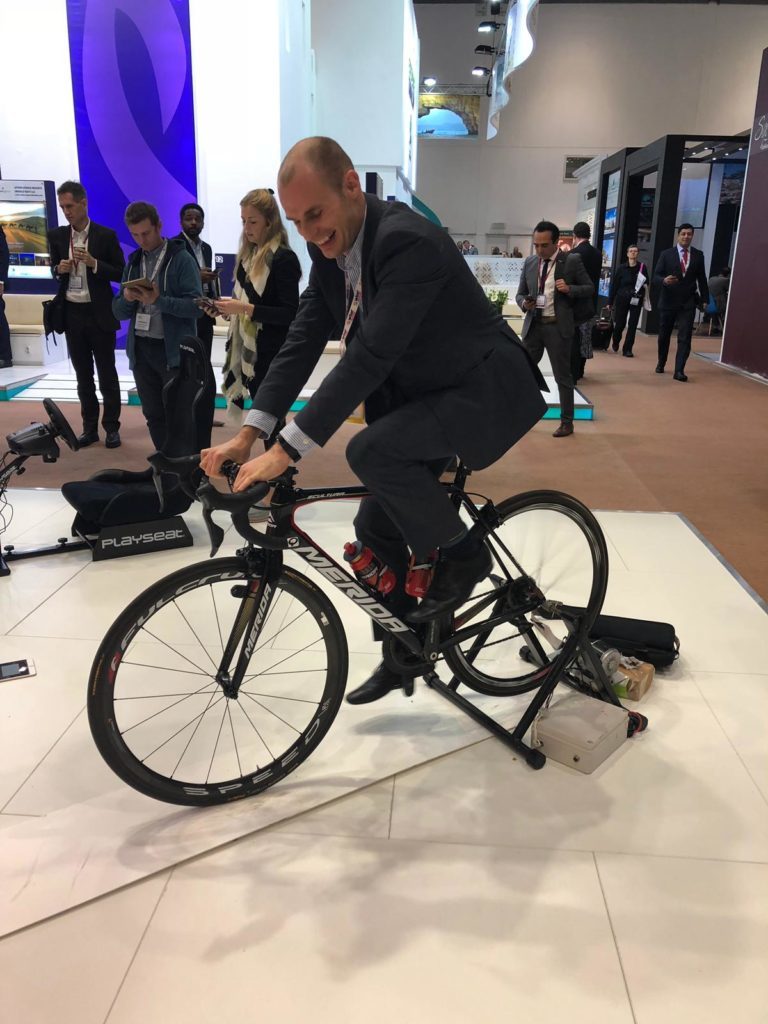 ---
Thank you to WTM for another fantastic event, I look forward to coming back for my 5th year in 2019. If you are interested in having your own stand at the WTM, or would like SWC to consult on an existing stand idea, then please do get in touch here.
Do you agree or disagree with my top 3, or have I missed an activation that you thought was the best? Let me know at my Linkedin here: linkedin.com/in/patrickdavidhall