By Beth Bayliss, Account Manager at SWC Partnership.
If you're looking to expand and enter new territory with your business, you may be aware of how difficult it can be to get to grips with international differences.
It can be hard enough getting business etiquette right at home, let alone across borders, so doing business in Germany can at times seem like doing business on another planet.
There's a lot of new practical knowledge to learn and absorb, for example, taxes, rebates and even name registration – all important as these are areas where you can get a competitive advantage. But just as important is etiquette: a first impression in a meeting really can make or break that deal.
Because the last thing companies want is for anything to get 'lost in translation' – literally or otherwise – here are 9 pitfalls to avoid. Helping you gain the advantage you need to make breaking into the German market a success.
How to Get Started Doing Business in Germany
When you go global, it's key to remember that what's acceptable and what's not in one country can differ vastly in another. Therefore, knowing what to look out for – and what to do in different situations – when you're dealing with other cultures can be critical to avoiding misunderstandings and ensuring business success.
But it's not just about understanding the culture of the country.
For example, ways of working in Europe can be fairly alien to many other countries. But even within European countries, there are nuances when dealing with the British, German, or French…
However, there is research on different cultures that can offer some useful guidance. Dr Milton Bennett's Model of Intercultural Sensitivity shows that to be truly successful in the German market, you should be aiming to reach "adaption" and eventually "integration" with the German culture, both on a business and a personal level.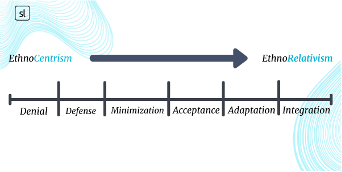 It is clear then, that cultural sensitivity is essential to succeed internationally. However, on a practical level, it's also important to recognize and understand how culture can affect international business to avoid misunderstandings between clients and colleagues. It can also ensure your business is presented to the new market in the best way possible.
It may feel like a time-consuming exercise, but understanding the way the business world is structured is key before entering a new territory. Researching and reviewing detailed information is invaluable when ensuring your company is well set up in a new region.
Employment, regulations, tax, and laws – there are lots of elements to consider across all these areas. It's worth a deep dive into the smaller things too, such as whether you need a residence permit, GDPR, how intellectual property rights may differ and any other organizations you might need to be aware of within your business sector.
There's a lot to consider.
Pitfall 1: Not Fully Understanding the German Landscape
Understanding Germany is key before taking the leap and expanding your business to the Federal Republic of Germany and the wider European market.
Firstly, it is an economic powerhouse at the heart of the EU. Positioned beautifully for Western European markets, Germany is a prime export market. It's one that has weathered ongoing economic flux better than some of its neighbours – the German economy is often seen to be on an upward trend.
Germany is also incredibly industrially forward-thinking, with main industries covering automobiles, electronics, machine building, chemicals, electrical engineering, and food processing. However, as well as Germany's famous industry and manufacturing, it's also home to a range of service industries, transport and especially the hotel and restaurant business. With service industries offering an annual contribution of around 70% to the country's GDP, it's clear that they are also a key pillar to the economy. Germany is home to companies such as Siemens, BMW, VW, and Allianz, but it's not just big brands that thrive here. Its famed 'Mittelstand' of family-owned businesses is a wonderful example of how small and medium-sized companies can co-exist together in perfect harmony.
Therefore, having a good handle on your competitive positioning is essential. Ask yourself: "Where do I sit in relation to the German market?" "Is there a place for my business in this landscape?" "Is my product or service new or traditional? Core or peripheral"?
Your answers may be revealing and offer invaluable insight into where you sit within the German business landscape.
Pitfall 2: Calling Your Company the Wrong Name
You may wonder why many German companies are named after their founders.
Well, in Germany, your business name must be related either to your own name or to your products and services.
So far, so easy.
But once you have decided on your name, you then have the more challenging task of deciding on the type of company you need.
The best-known company structure and legal entity in Germany is a Limited liability company, GmbH. This requires a minimum capital investment of 25,000 EUR which may feel like a big initial investment. However, this positions you as a serious company and one that is actually German.
The general consensus is that Germans are risk-averse and like to buy 'German'. So operationally looking more German can be a strong advantage. So rather than looking like a foreign company trying to trade with German companies, consider the GmbH investment.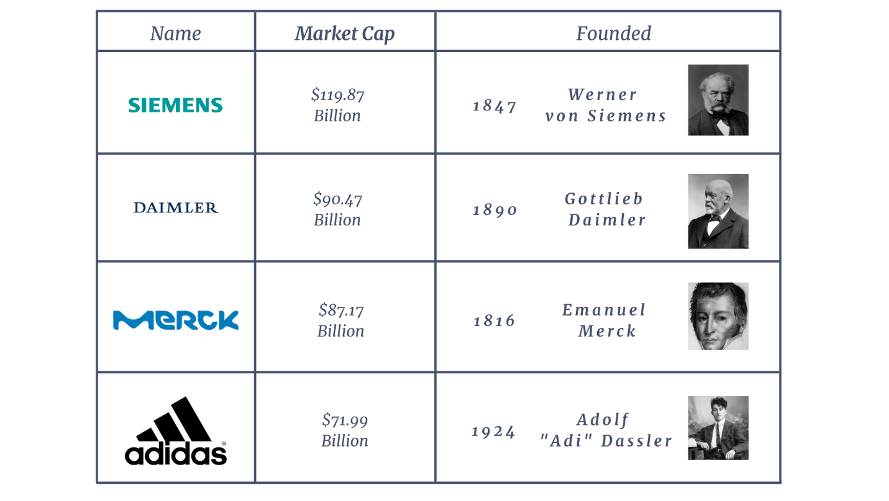 A different option is to consider a joint stock company. For this, you will need a share capital of 50,000 EUR and one shareholder who can be of any nationality. However, you must make sure you are registered in the Register of Companies.
If both of those options don't really work for your business expansion into Germany, you can always follow what many other corporations do, and set up an in-country branch office with the parent company based elsewhere.
However, if you decide on this option, you'll still need to be included on Germany's commercial register. It's also worth considering the need for visas and permits (cost, time taken to apply etc) when you have other employees visiting or staying.
Pitfall 3: Beware Taxes!
When doing business in Germany, you'll also need to stay on top of your annual turnover as tax implications and tax laws can be complex and can include additional fees such as the solidarity surcharge (Solidaritaetszuschlag), and other added tax.
When you've got to pay;
Tax is levied by the federal government, states, and municipalities, so you would be wise to employ a professional tax advisor, speak to the tax office or join a local chamber of commerce for more advice about this in your sector.

Even the language around taxes is complicated. Note all these different terms:
Steueridentifikationsnummer
Steuerliche Identifikationsnummer
Persönliche Identificationsnummer
Identifikationsnummer
Steuer-IdNr
IdNr 
Steuer-ID
They are all names for one single entity. Your unique, permanent tax number. 
When you can claim back;
But it's not all giving money to the tax man. Germany also offers companies financial incentives, with funds being provided by the German government, the individual federal states, and the European Union (EU).
These funds are available to support companies in different project stages: from R&D activities to setting up new production or service facilities.
Knowing when you've got a rebate or qualify for an EU grant could make a major impact.
If you have employees who are performing 'skilled trades,' you can also apply for additional grants and incentive programs. Don't forget to check what you can claim on business expenses too – because every little helps…
Engaging the German Market
So, you might think that's the hard bit done, but getting your company or headquarters up and running is probably the easy bit. However, as a European marketing agency at SWC Partnership, our years of experience in the market have taught us a thing or two.
We know that the physical act of doing business in Germany can also be a minefield unless you know what to expect – and follow some rules.
Pitfall 4: "Just Translating" Your Marketing
Now your business is up and running, you need to let people know who you are and what you do.
A website should be your initial touchpoint for customers, and, linking back to the point that Germans like to buy 'German,' we would strongly recommend that this is in the German language. Also, don't just translate your current site. It's absolutely worth a fresh re-write in native German, or getting copy professionally transcreated to ensure no hiccups when it comes to saying what you want to say correctly.
Transcreation is different to translation as it takes on the tones and nuances of the local language, rather than simply taking words and translating them into German.
SWC Partnership's local German office allows us to carry this out swiftly and efficiently, ensuring that all website content is tonally and grammatically correct – key as your website is usually one of the first customer touchpoints.
You'll also need to let potential customers know that your German 'office' is open via advertising. A 'deep dive' which covers audience understanding and the media channels they're consuming is a good idea in the first instance. You can also consider tactical opportunities and additional creative ideas which can offer standout and help your business grow in the new market.
We'd highly recommend this as an initial exercise so that you know that your marketing budget will be spent in the right channels and will be hitting the right target audience, giving the best ROI and results possible.
As a rule, however, commercial activity in Germany is fairly straightforward in that the prices stated leave little room for negotiation. Media channels include the usual broadcast, radio, display advertising and out-of-home advertising.
It's worth noting that newspapers still play a major role in German society so are well worth considering – although the flip side to this is that print titles (including magazines) can be expensive – especially if you're looking to target a niche market.
Just remember – when you're planning your media mix, don't forget to weigh up spend vs. reach and response prior to committing budgets.
Pitfall 5:  Re-using your Adverts
After you've booked your media plan and advertising, the next step will be to think about creative executions. And again, you need to stay aware of German cultural and language nuances.
As with the website copy, simply translating copy from English to German (for example) may not have the same message when changed from one language to another. So, it's important to have a local eye read over what you're saying to ensure that nuance is taken into consideration. And don't forget about the pictures – imagery is also key, so it's worth considering if that will also resonate with your target audience.
What works in the USA for example, may not translate well into the German market. As such, it's best practice to stress-test images as well as the copy, ensuring that when the right audience sees the adverts, they'll resonate, with the right message and pictures for that locality.
Take Coca-Cola as an example. Coca-Cola has a distinctly humorous tone and personality. It can even be a little bit raunchy. But notice the difference in benefits presented between the American and German ad.
The American ad:
The German ad:
In the German version, not only is there celebrity endorsement with a German football star, but the benefits, nutritional value and taste are emphasized. Promoting the product benefits is a common thread – German audiences are much more receptive when they understand these.
Contrast that with other markets such as the United States, where more aspirational aspects – as well as brand name, convenience and customer satisfaction, hit harder – and it's easy to see why different iterations of an advert for the same product are needed.
And just on advert response and customer information. Data laws in Germany are incredibly rigid, so be aware of this if you're looking to grow or use databases as a promotional or sales tool.
Correct Meeting Etiquette: Essential to Doing Business in Germany
So, your advertising worked! Congratulations! You've had a great response and you've booked your first meeting!
However, if you want to make sure you make a perfect first impression, there are a few further pitfalls you should look to avoid. As you might expect, meeting etiquette is different in Germany compared to other countries…
Pitfall 6: Informal Meeting Behaviour
The first thing to note is that German business culture is incredibly formal, so don't be upset if you find it difficult to strike up personal relationships – personal life and work are kept strictly separate.
Prior to and at your meeting, be respectful of the German values of punctuality and planning, order and organization, privacy and perfectionism.
Authority is held in the highest regard, and you'll need to negotiate your way around strict vertical hierarchy within most companies, with most decisions being made by those at the top.
And don't underestimate the need for formality. Older employees will expect an email to start with 'Dear Mr Surname' (often despite two colleagues having decades of working years together). On the other hand, Germany's millennial generation are a lot more progressive with the lines blurring between work and play. They are very well-travelled and often start an email with 'Hey or Hi', so make sure you know your audience (and their age!) when emailing.
Pitfall 7: Not understanding the Formalities
Being introduced by a third party is often an easier way to get an appointment with the right person. Phone to double-check your contact is correct. Then send a confirmation email to make sure they're interested in you and your product. Next, call back and arrange a meeting, making sure to avoid lunchtime (1 pm – 3 pm) and Friday afternoons.
Arrive 15 mins early to your meeting and you'll have already made a good impression. Don't be late (let your contact know if this is the case) and don't let your meeting run over. Punctuality is extremely important, as is a strict agenda for discussion points.
Don't expect your meeting to be any longer than one hour. Skip the small talk and get down to business.
Start your meeting with a short firm handshake at an acceptable distance and maintain eye contact, along with a formal 'Mr' or 'Mrs' greeting. Have your business card ready and exchange them at the start.
German citizens are also formal in their dress code, so for your meeting, make sure you're conservatively understated and, regardless of gender, pop on a suit. However, know your industry – creative companies globally don't usually require a tie so you can be more relaxed in your style.
Pitfall 8: Being Under-Prepared
Germans often expect informative and well-documented answers to their questions. Make sure you are well prepared. Be direct, specific, and backed up by facts – figures and charts will be expected.
Pitfall 9: Impatience When Closing the Deal
Even if you've had a fantastic meeting and all has gone well, it may be some time yet until you get a positive response.
It's key to remember that the decision-making process in Germany is detailed and slow. Every area within your deal will be scrutinized and reviewed by many, many executives.
You won't be able to speed up this process, so remember, patience is a virtue.
Final decisions are usually accompanied by specific action steps that you can expect will need to be carried out with adherence to every detail. Understand that once a decision is made, it will not be changed, so be ready for either a graceful 'no thank you' or a quiet congratulatory handshake.
Once you have navigated their culture and understand their ways of working, Germans are some of the most interesting and engaging people. They can offer some of the most solid, honest business relationships – and at the end of the day, although work is often work, they do like to go out for a beer or two…!
So, cheers to you and your business expansion. Congratulations on navigating the different pitfalls of business in Germany!
About SWC Partnership
If you need help to succeed in Germany with your advertising and marketing, we can help. As an international marketing agency, our team – specifically our German arm – can work as an extension of yours and offer 'feet on the ground' in the relevant region.
Our tried and tested method of making sure that our partners get started in Germany in the right way ensures that your investment in the country pays dividends for your business. Contact us today to discuss your commercial marketing in Germany.