With over 25 years of history behind them, Teledyne FLIR are giants – and market leaders – in the design and production of thermal imaging cameras and sensors. Working across industries such as Public Safety, Defence, Smart Cities and Research & Development, they specialise in perception and awareness enhancing systems and technologies.
From small, handheld cameras to major city-wide traffic systems, everything they produce is driven by the need to 'help professionals make better, faster decisions that save lives and livelihoods.'
Essentially, Teledyne FLIR is a forward-thinking, visionary company that are pushing boundaries to make the world a safer place for everyone. SWC Partnership is incredibly proud to have been appointed one of their strategic and creative agencies.
A new direction 
Despite it being a technical B2B industry, SWC grasped the challenges and needs of Teledyne FLIR's business quickly. The team has mastered the complexity of the products and engaged straight away with the ethos and positivity of the brand. Because who doesn't want to work on a business that literally saves lives?!
SWC has already embarked on new work with Teledyne FLIR, engaging with the ITS division (Intelligent Transportation Systems) to develop a new creative direction.
ITS makes up a large part of their public safety solutions business, and with trade shows coming back after long COVID closures, a re-launch back into the market has been much needed.
Creative work has been implemented based on market knowledge and understanding, and Teledyne FLIR's brand ethos/ brand strengths. These insights have led to a stand-out campaign that promotes a confident, caring and sophisticated brand, worthy of its market-leading position.
The chosen creative route has also led Teledyne FLIR's global campaign and revised messaging tone of voice. SWC's Creative Director, Tim Goulding said:
"Our latest Intelligent Transportation Systems creative positions Teledyne FLIR as a company that doesn't just take care of traffic, but also, and more importantly, takes care of people. The art direction is bold, the message clear, with a warm and engaging copy style that provides a distinctive voice in the marketplace. We've loved working with the Teledyne FLIR team and look forward to working with them on many more exciting briefs!"
We help our clients achieve their goals by doing great work with them. Want to know how SWC can support your creative and strategic needs? Talk to us here.
Campaign Creative: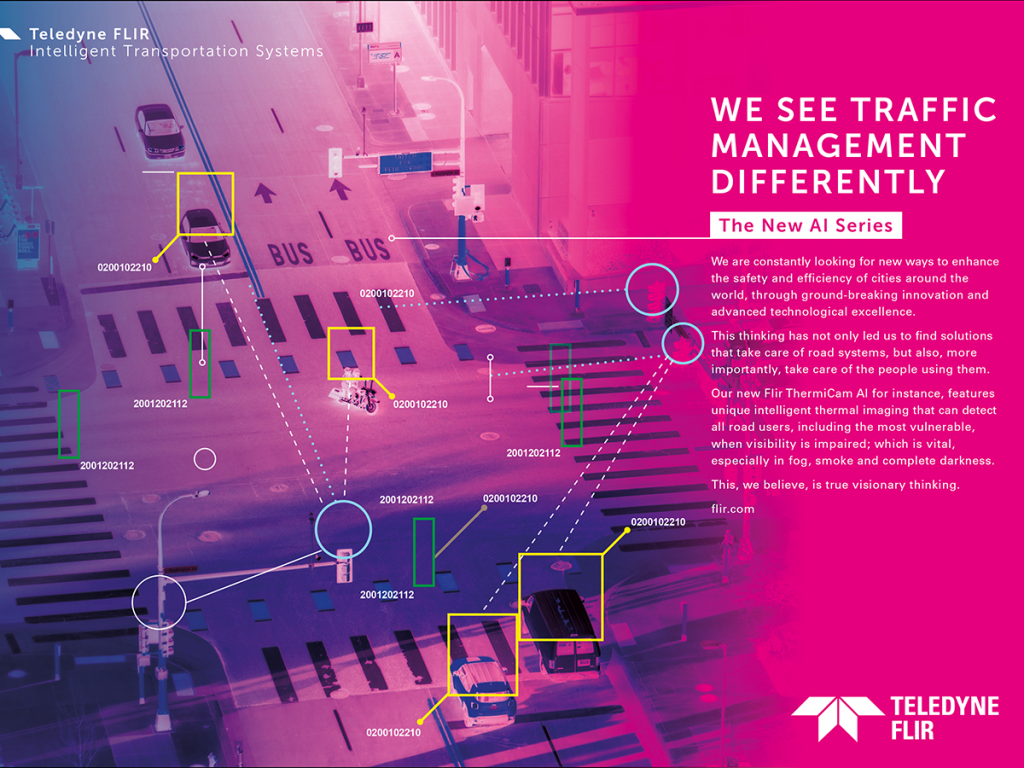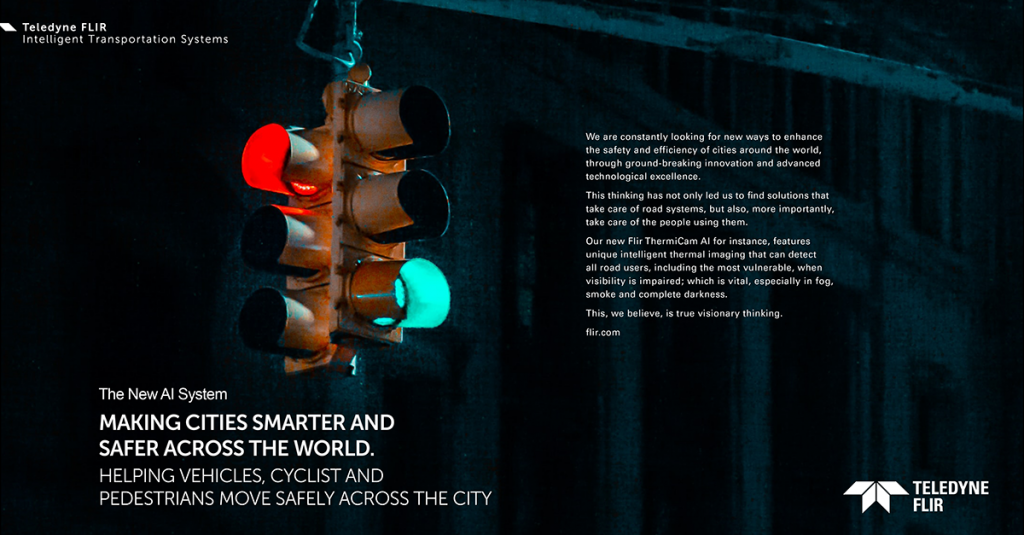 ---