Miller & Carter Restaurants
Branding & Gift Experience Packaging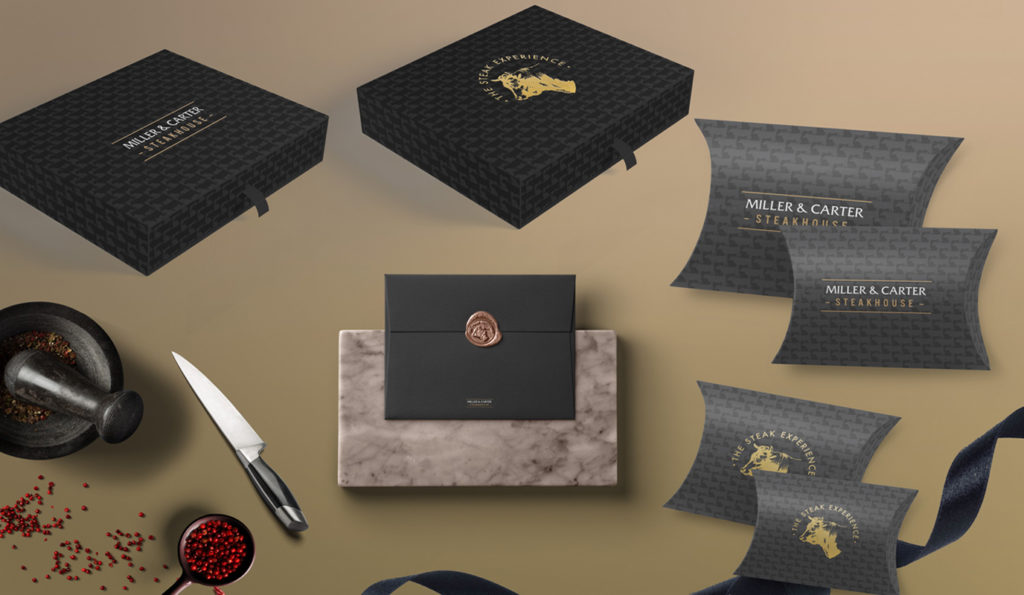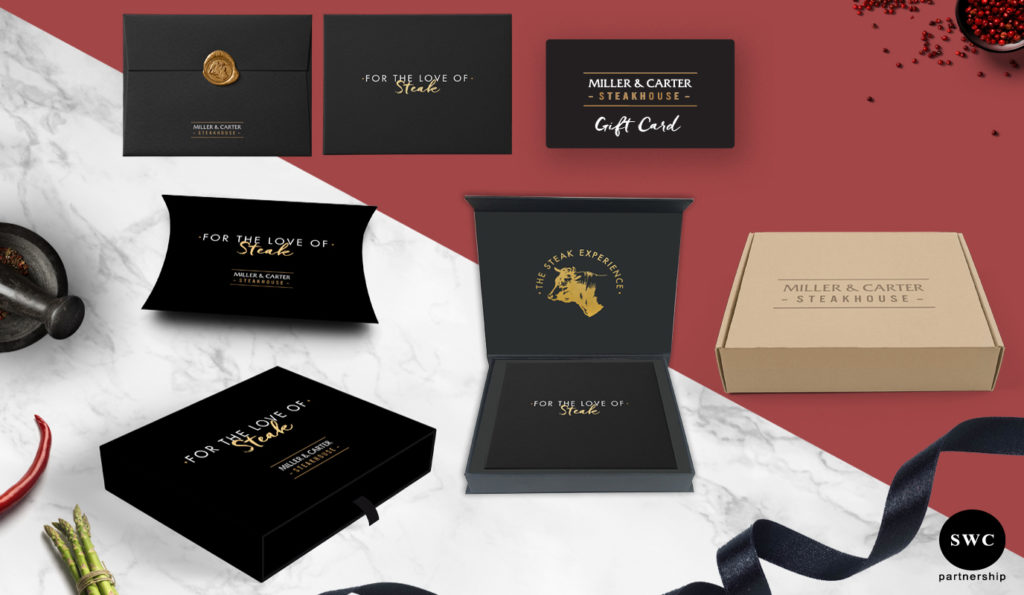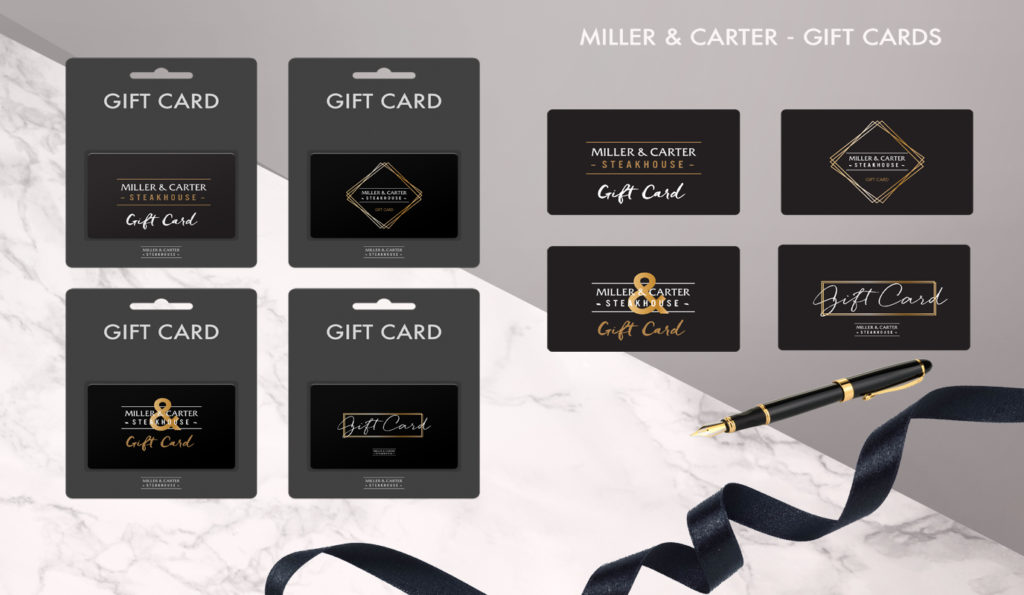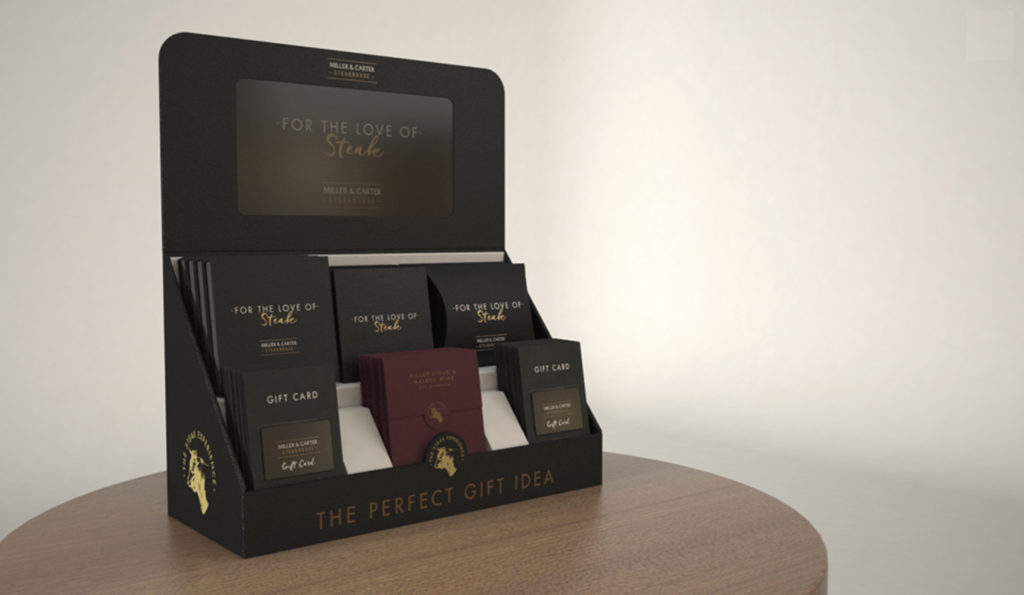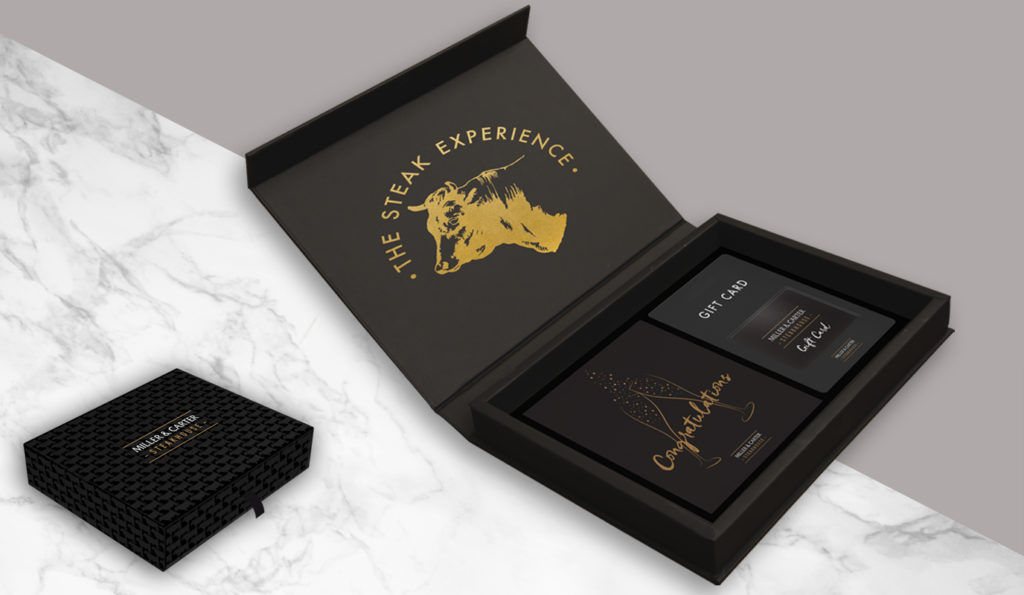 Description
SWC appointed to develop all the branding for the restaurant chain's gift card proposition. This included developing a range of concepts for a vast range of packaging design options.
Gift cards and experiences are available to buy online with the option to personalise each gift. Guests are also able to buy gifts at each restaurant, marketed using a POS (point-of-sale) unit. 
Challenges
Create a thoughtful gifting experience for steak lovers, across all seasonal events as well as generic gifts. 
Ensure to offer a range of packaging formats to cater for a range of price points. 
Solutions
SWC developed a range of bespoke design themes that could be integrated across a range of formats. 
Impact
ROI was achieved within the same financial year and generated huge amounts of additional revenue across key seasonal gifting events. 
A seamless user journey from online ordering, personalised printing, and fulfillment. 
Details
Client

Miller & Carter

Audience

B2C

Location

London & Tunbridge Wells

Geographic scope

National

Industry

Restaurants
Our Services

Are you a brand frustrated
because you want to grow your
sales and awareness?
Learn more

Do you need an international
marketing team to facilitate your
UK, European or North American marketing?
Learn more