Eurowings - International Social Media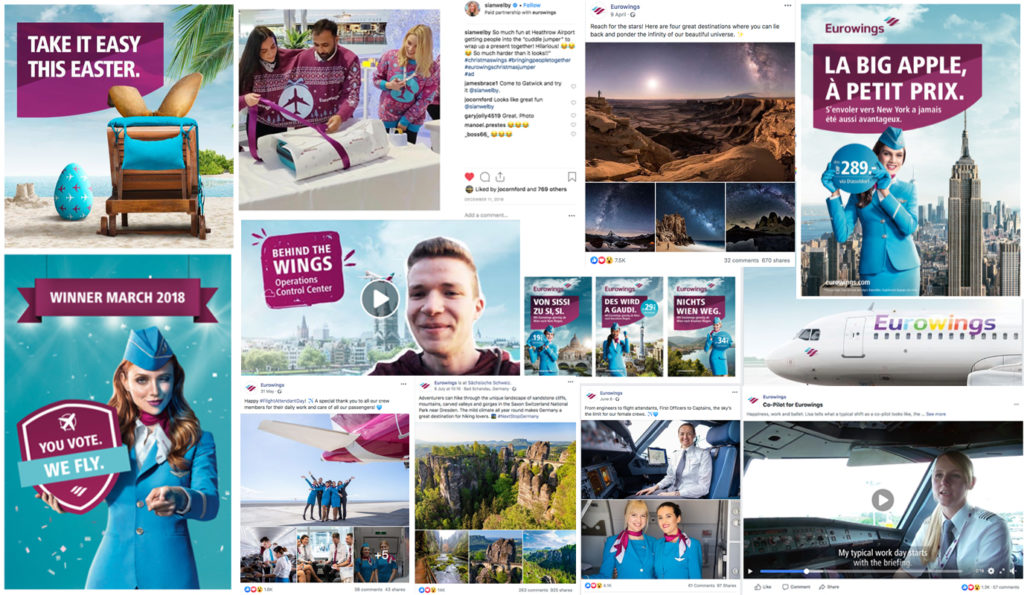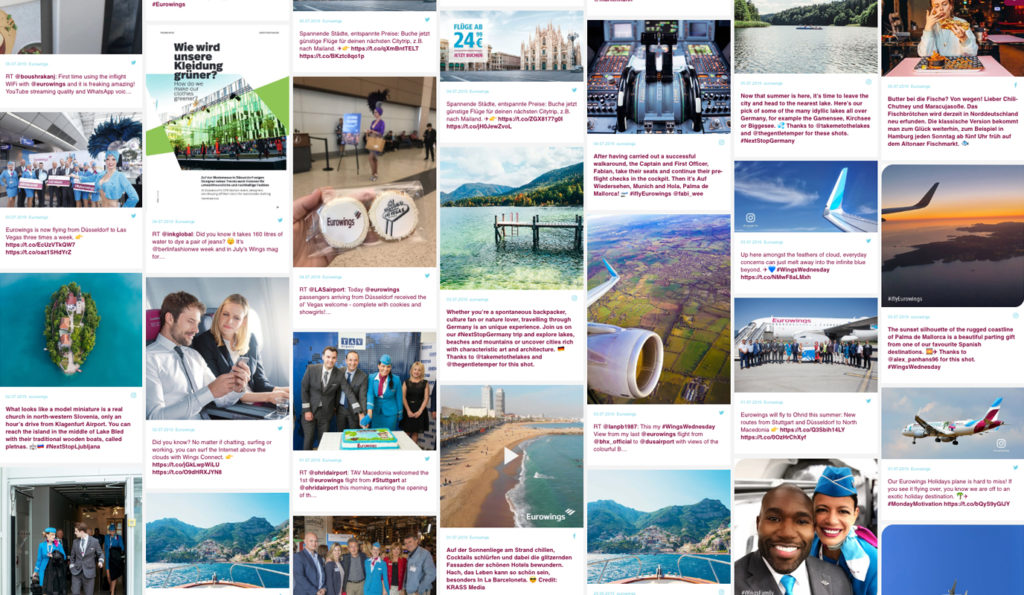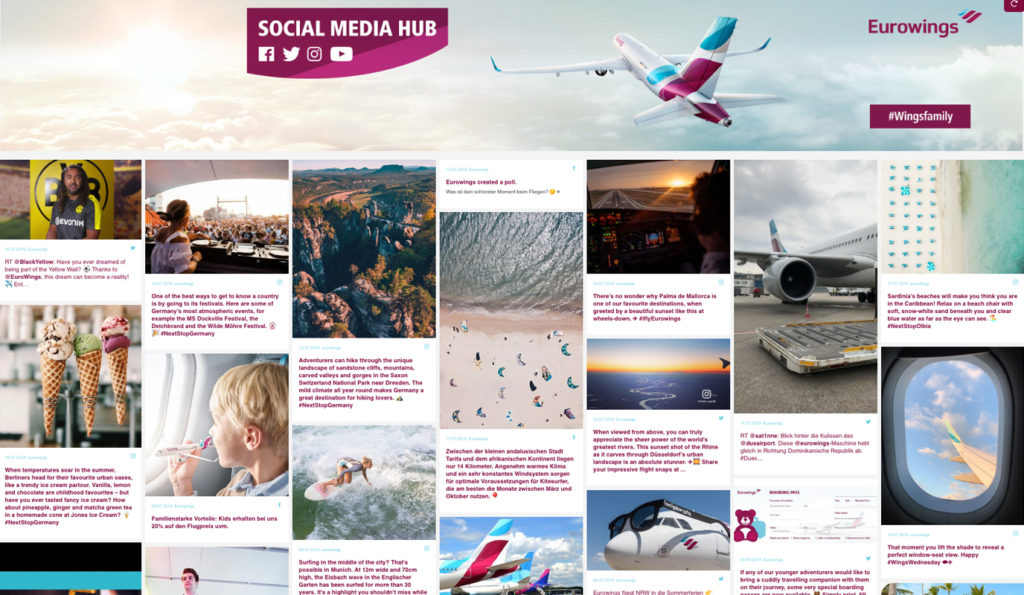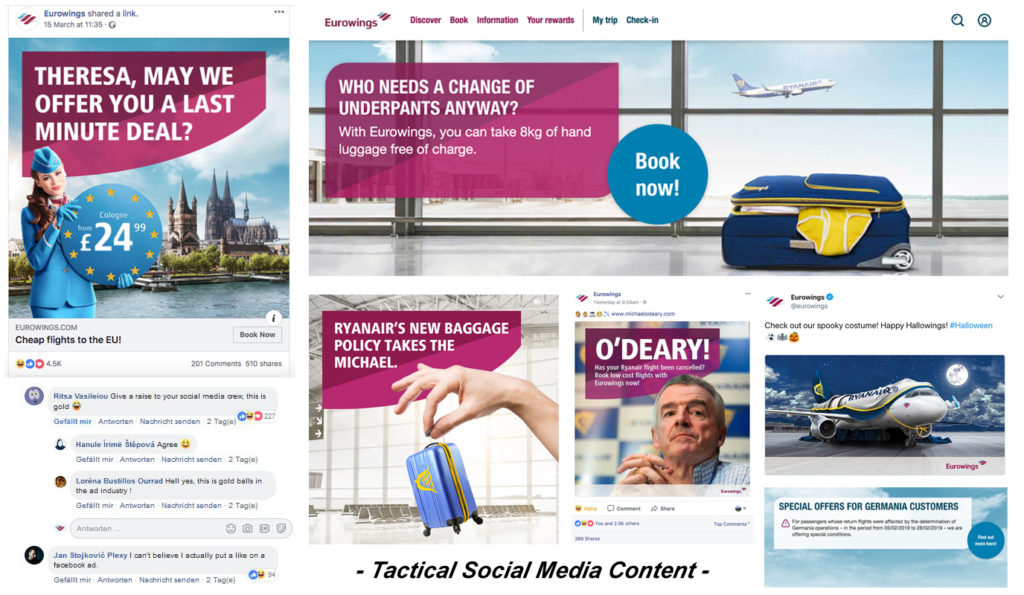 Description
Eurowings (part of the Lufthansa Group) appointed SWC Partnership to support them with their international social media activities.
Being a German business, they needed a partner to transcreate their social media content for an international audience and be able to form quick tactical campaigns based on current topics and live affairs. 
Solutions
SWC provided a dedicated team to service the weekly content activities and work in an agile manner to turnaround live tactical campaigns. 
Our specialist copywriters are tasked with developing inspirational content for the weekly content plans, develop ideas for seasonal events as well as keep a close eye on current affairs to identify opportunities for the brand to do real-time marketing. 
Details
Client

Eurowings

Audience

B2C

Location

150-158 King's Cross Rd, Kings Cross, London WC1X 9DH, UK

Geographic scope

International

Industry

Travel & Leisure
Our Services

Are you a brand frustrated
because you want to grow your
sales and awareness?
Learn more

Do you need an international
marketing team to facilitate your
UK, European or North American marketing?
Learn more