Eurowings - Brexit Tactical Advertisement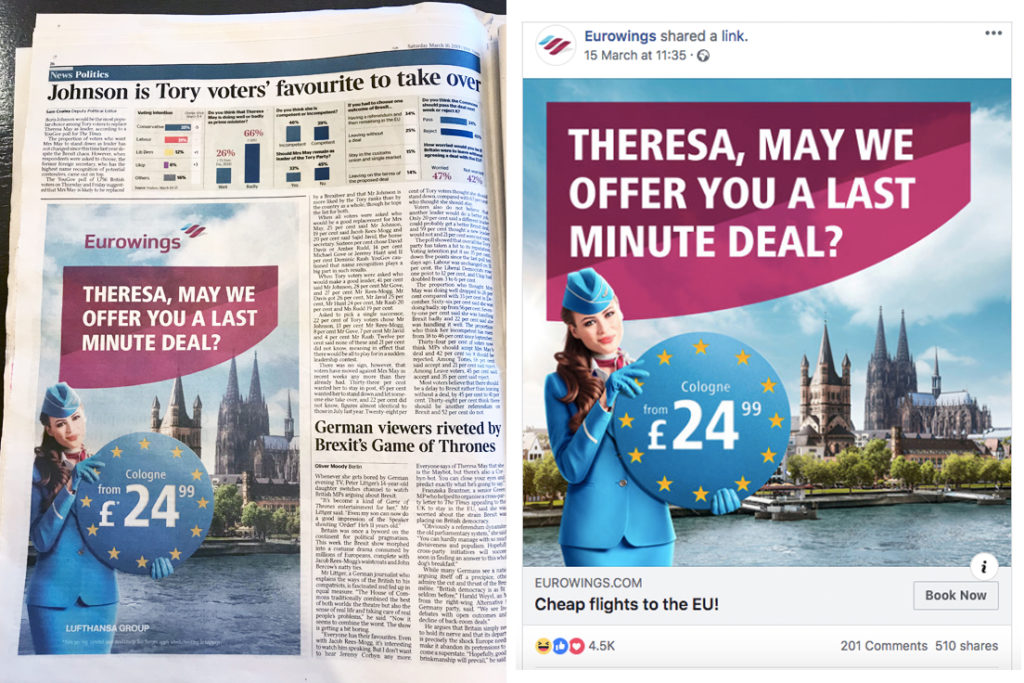 Description
Following Theresa May's Brexit deal being rejected, The House of Commons voted against a second referendum, followed by the Government requesting the EU to delay Brexit. With EU politics being such a hot topic, SWC Partnership thought it would be a perfect opportunity for Eurowings to offer (what might be) a more convincing deal.
Challenges
Founding Partner Simon Cristal added: "Being able to implement a campaign like this in a matter of hours is a true reflection of our agile processes and the proactive team at SWC. Real-time marketing resonates very well with consumers and generates coverage for brands by out shining their competition, not outspending them."
Solutions
The tongue-in-cheek ad went live on Friday the 15th of March, across social media and was published in key European newspapers.
Impact
Millions of impressions achieved, reshares & engagement.
Details
Client

Eurowings

Audience

B2C

Location

Tunbridge Wells

Geographic scope

UK & International

Industry

Travel & Leisure