easyGym: Low Cost Gyms Integrated Marketing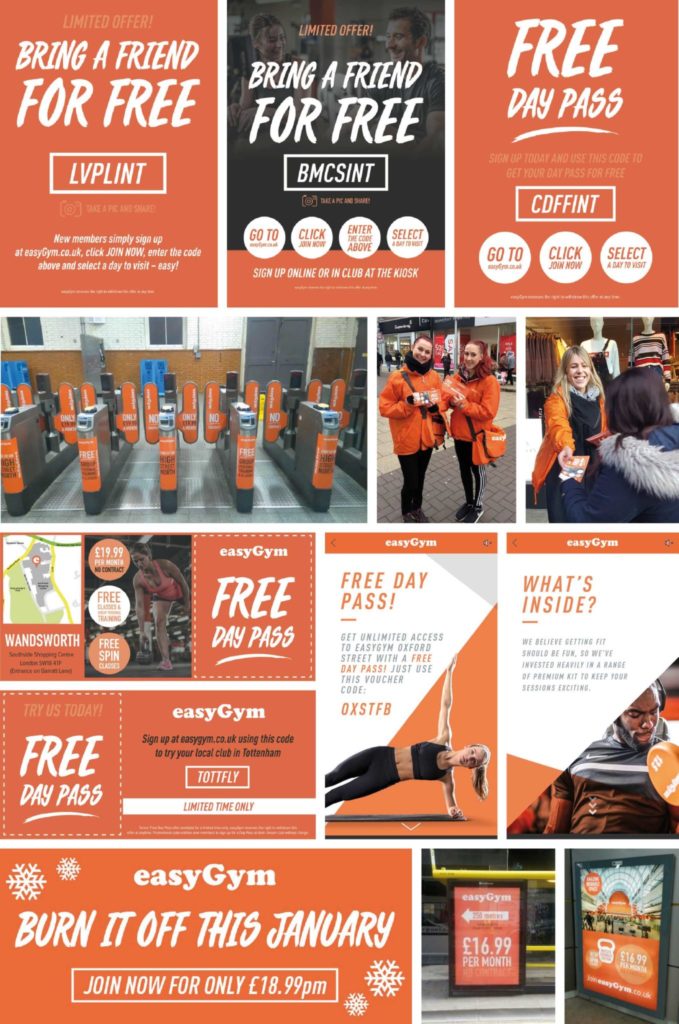 Description
SWC was appointed as the lead agency for easyGym, delivering integrated marketing to support the UK's fastest growing low-cost gym operator, part of the world famous 'easy' Group.
Challenges
Driving new membership & retention in a busy category amongst well-known brand names, with very deep pockets.
Solutions
SWC undertook a brand audit across the estate to understand the issue facing each site, and produced local marketing campaigns and operational solutions to the challenges highlighted by the audit.

We delivered brand awareness campaigns to drive trial and, ultimately, footfall. Demonstrated marketing effectiveness and ROI across the portfolio to the leadership team and investors.

Kick-started the brand's commercial ambitions and brand aspirations.
Impact
SWC delivered an uplift in membership across the whole easyGym portfolio
Increased brand awareness and retention
Reduced CPA
ROI of campaigns achieved £1:£6
Introduced new revenue streams across the business via sponsorships and partnerships
Full site marketing and operational audits with recommendations.
Details
Client

easyGym

Audience

B2C

Location

36 Mount Pleasant Rd, Tunbridge Wells TN1 1RB, UK

Geographic scope

National

Industry

Sports, Leisure, Retail, Health & Wellbeing
Our services

Are you a brand frustrated
because you want to grow your
sales and awareness?
Learn more

Do you need an international
marketing team to facilitate your
UK, European or North American marketing?
Learn more