aPriori - Cost Management Software Campaign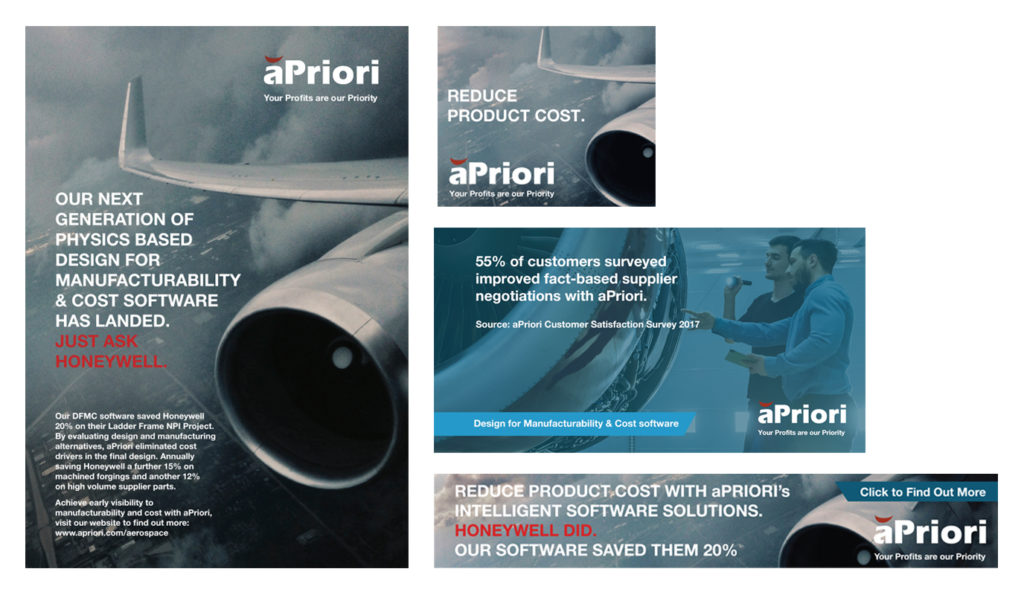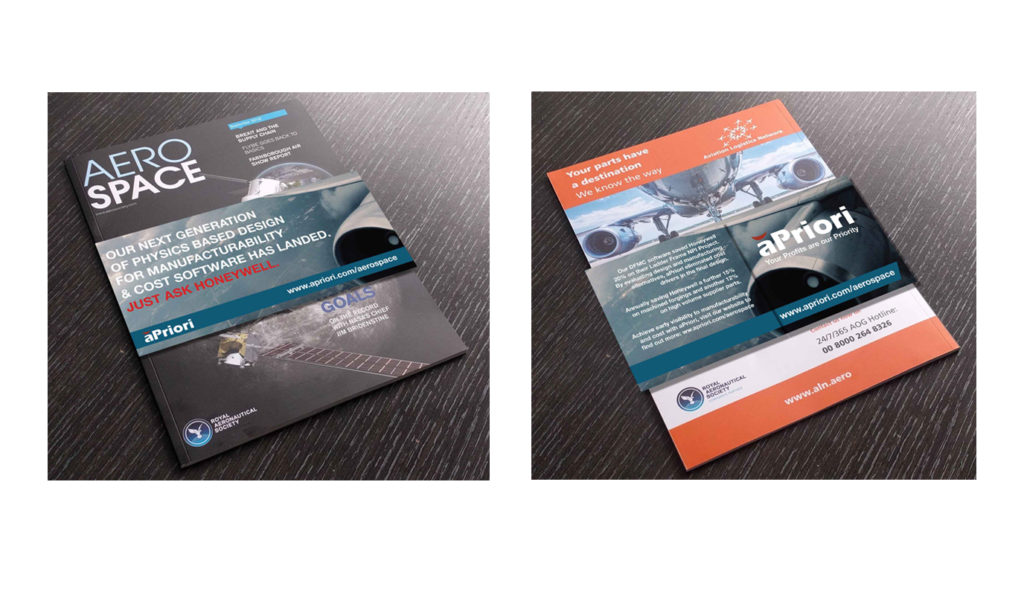 Description
aPriori, a leading provider of product cost management software, helps customers identify and eliminate cost drivers early in the product design lifecycle to improve profitability and accelerate time to market.
Operating globally across Aerospace, Industrial and Automotive industries.
SWC appointed by client to deploy a sales driven Aerospace awareness campaign across key European countries, to target manufacturers and suppliers.
Link to Client's website: www.apriori.com
Challenges
USA based business required a European marketing agency to carry out Pan-European campaigns.
Client appointed one central point of contact (an International Account Manager) to manage and traffic projects for each market. 
This results in:
A single point of contact maintaining excellent service, brand familiarity & brand guardianship
Efficiencies across work flow to remain fast, agile & dynamic
All communications remain in English with exception to the creative content in the local language
Cost effectiveness; one single contract & scope of work (not multiple contracts for each market)
A trusted partner on the ground in the local market, that works as an extension of the client's team.
Solutions
Strategic Direction:
Drove brand awareness in Europe for the first time, whilst driving (adding) leads into the sales funnel.
Tailored messages were targeted through digital and print channels to reach a niche audience.
Leveraged blue chip branded case studies to attain credibility and drive (achieve substantial) creative impact.
Channels Used:
Created bespoke multi-media formats with chosen publishers, to maximise awareness and cut through, both on and offline.
Utilised the Clients owned and earned channels to undertake outreach programmes, focused on reaching, engaging and nurturing the defined audience.
Impact
Phase 1 Results Achieved:
Extensive brand awareness achieved amongst targets and newly identified target accounts by SWC, identified through impressions, CTR and circulation figures.
Close tie between marketing and sales to identify and convert leads.
Optimised digital metrics, surpassing benchmarks and previous activities in the European region
Strong PR achieved in key publications.
Details
Client

aPriori

Audience

B2B

Location

UK & Europe

Geographic scope

International

Industry

Software & Computer Services
Our Services

Are you a brand frustrated
because you want to grow your
sales and awareness?
Learn more

Do you need an international
marketing team to facilitate your
UK, European or North American marketing?
Learn more