Aerospace - Account Based Marketing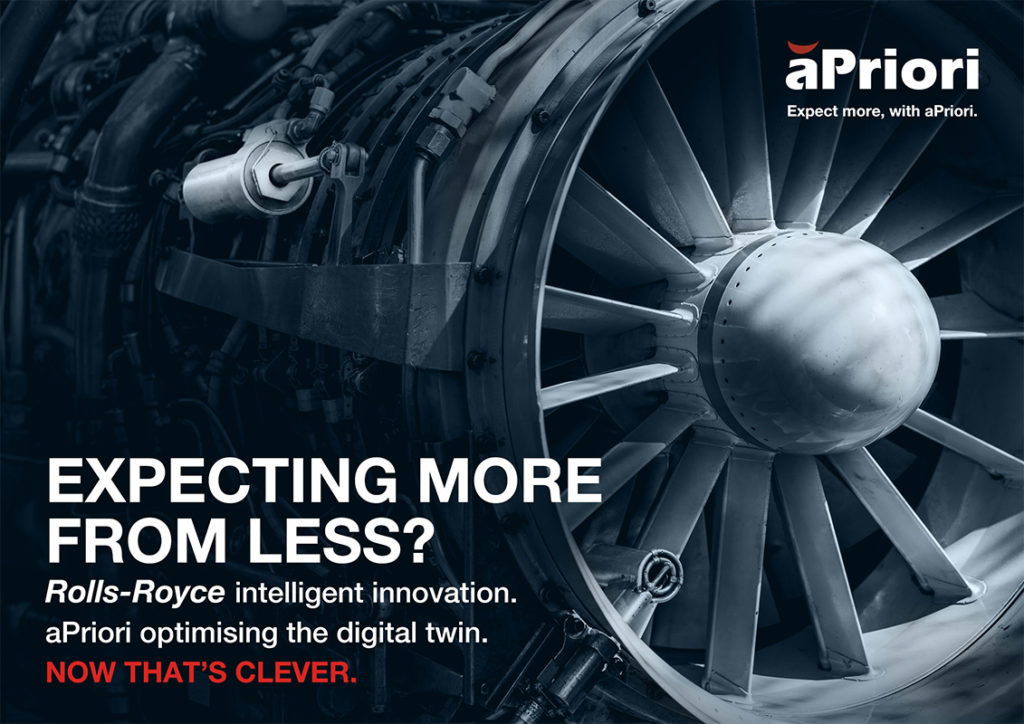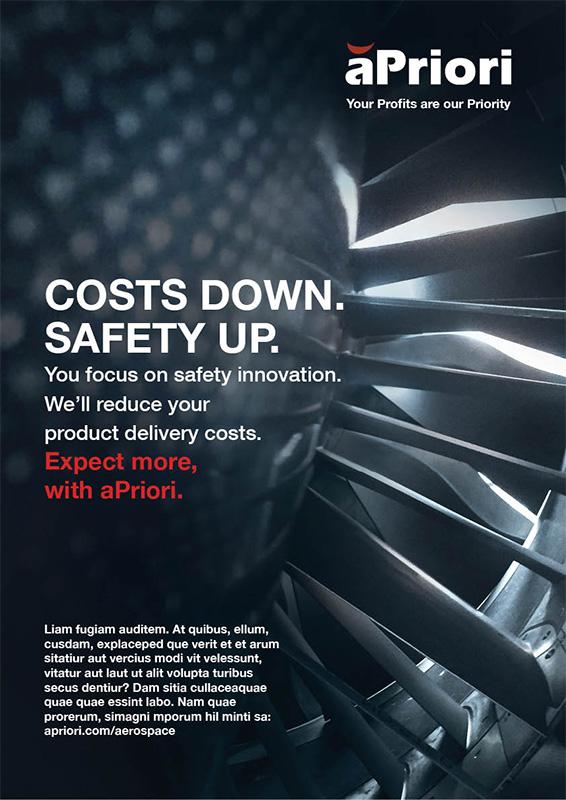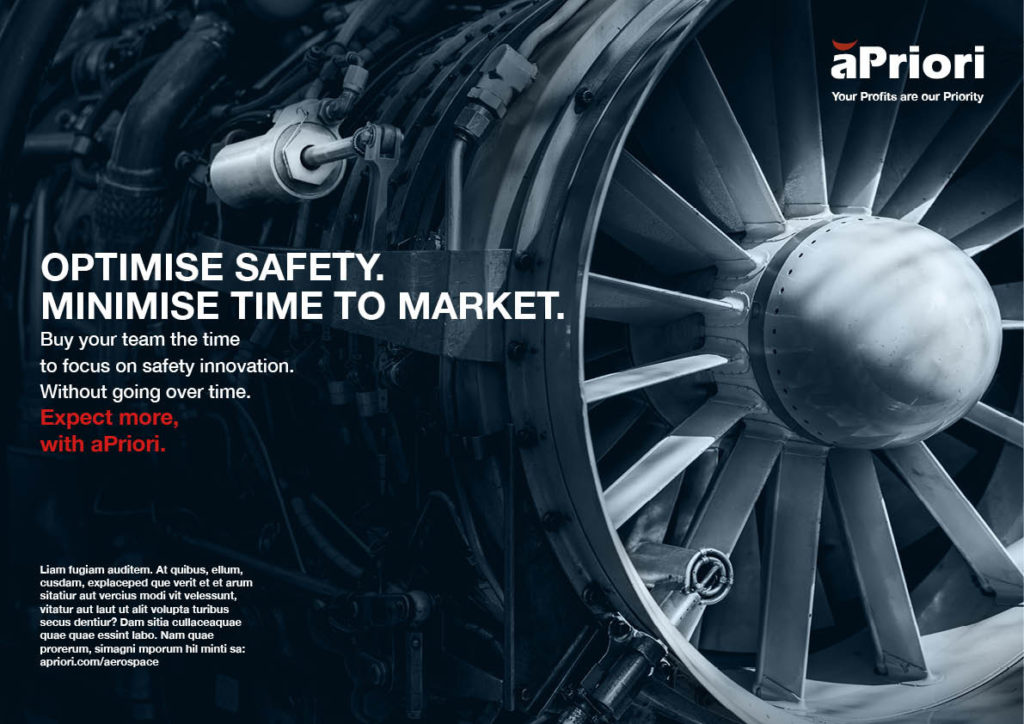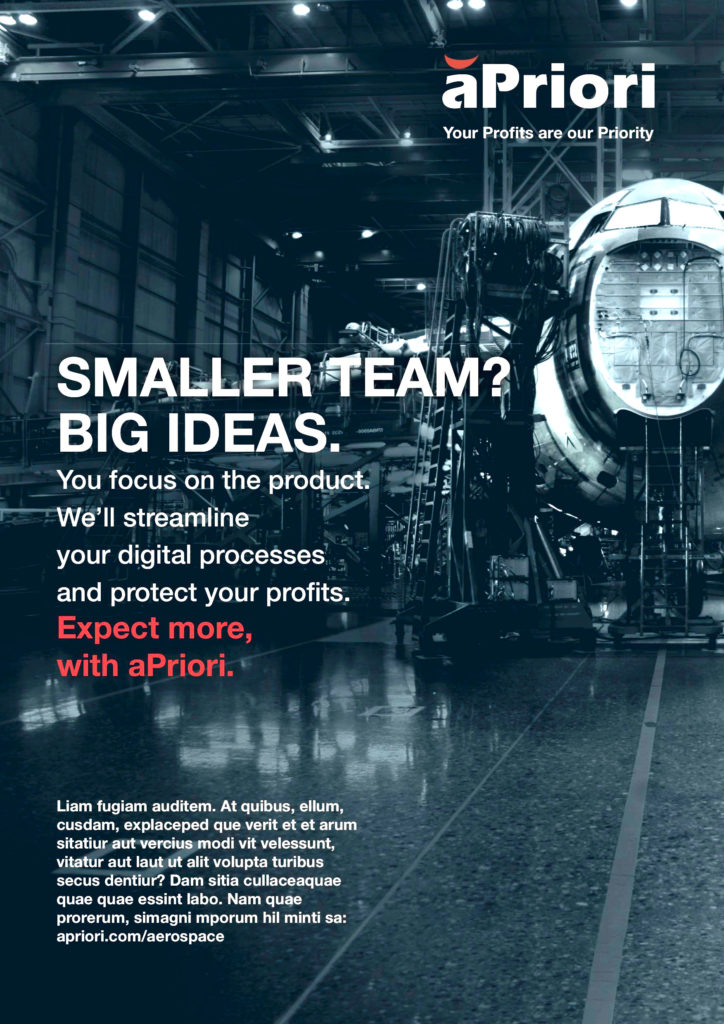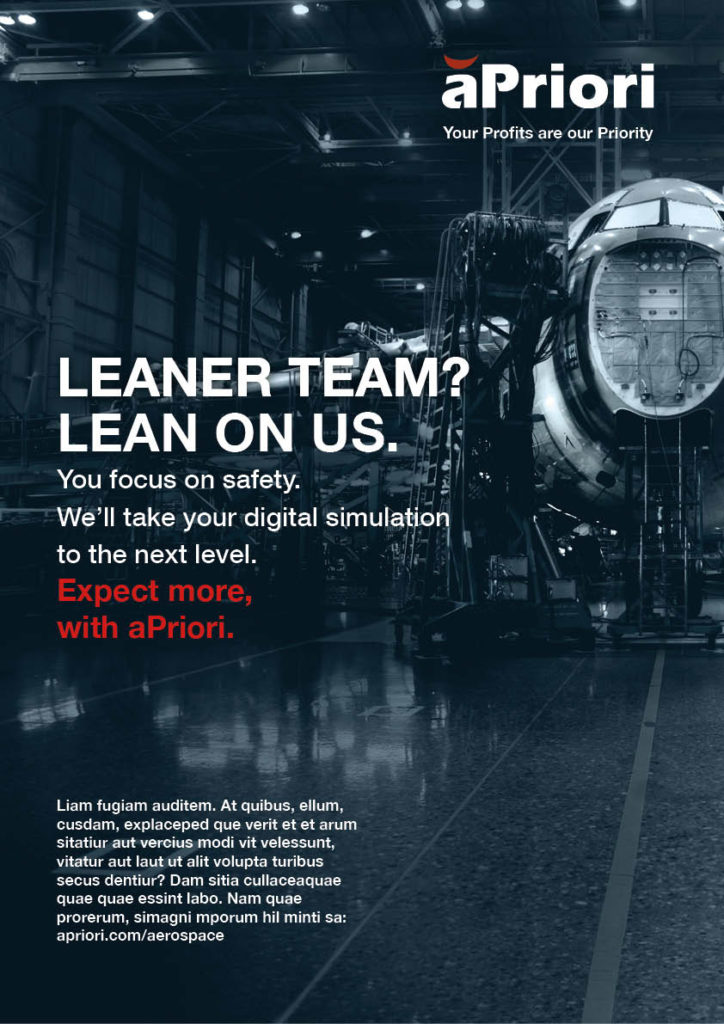 Description
aPriori (the leading global product cost management software) identified a number of key target accounts in the European aerospace industry that it wanted to partner with.​
Challenges
After analysing the industry, we identified a number of common industry challenges. The main challenge being 'doing more with less', affecting time and cost across organisations, which informed the campaign messaging and positioned aPriori as the solution to the overarching industry problem. ​
The Account Based Marketing (ABM) strategy, enabled us to target key decision makers from our defined list of prospects and nurture them with the sales team over an agreed period of time. ​
Solutions
Digital marketing strategy formed and implemented with a digital stack of tools in order to talk directly to our audience. Account Based Marketing (ABM) techniques and personalised content produced to resonate with each key individual.
Impact
A highly targeted campaign focused across digital channels and its audience in aerospace
Newly qualified leads produced among prospect companies through a lead generation programme
End to end planning, production and management all provided by SWC Partnership
Details
Client

aPriori Technologies

Audience

B2B

Location

London & Tunbridge Wells

Geographic scope

EMEA & North America

Industry

Software & Computer Services