Brand activations are taking the marketing world by storm. The industry appears to have arrived at a place where brands are seeking to promote through brand activations and experiential campaigns as much as they are through TV and print.
Brand activations provide agencies with a platform to demonstrate how creative they are, and provide consumers with a truly immersive experience. However, agencies can place too much focus on creating an innovative, authentic activation concept, when they should place more focus on the location selected for the activation. After all, there's little point in producing an incredible, never-seen-before activation if people will quite literally never see it, right?
The best locations to choose are those that provide high footfall of the audience a brand is looking to target. High footfall alone is not enough. It is all well and good a location drawing 10,000 people, but if only 5% of that number is the brand's target audience, it is of little use. In this instance, quality is definitely better than quantity; though a well-thought out activation would have both. The site should also be suitable for sharing the experience across social platforms, so an area with enough space for the many to be able to capture the moments on film is vital. The rise of Facebook Live means this requirement should be at the forefront of discussions when deciding on location. This way, not only are consumers physically at the activation going to be able to see it, but also all those viewing through digital means.
Locations that fit the brief in terms of high footfall, attract a variety of audiences and have the required amount of space are Waterloo train station and Southbank on the river.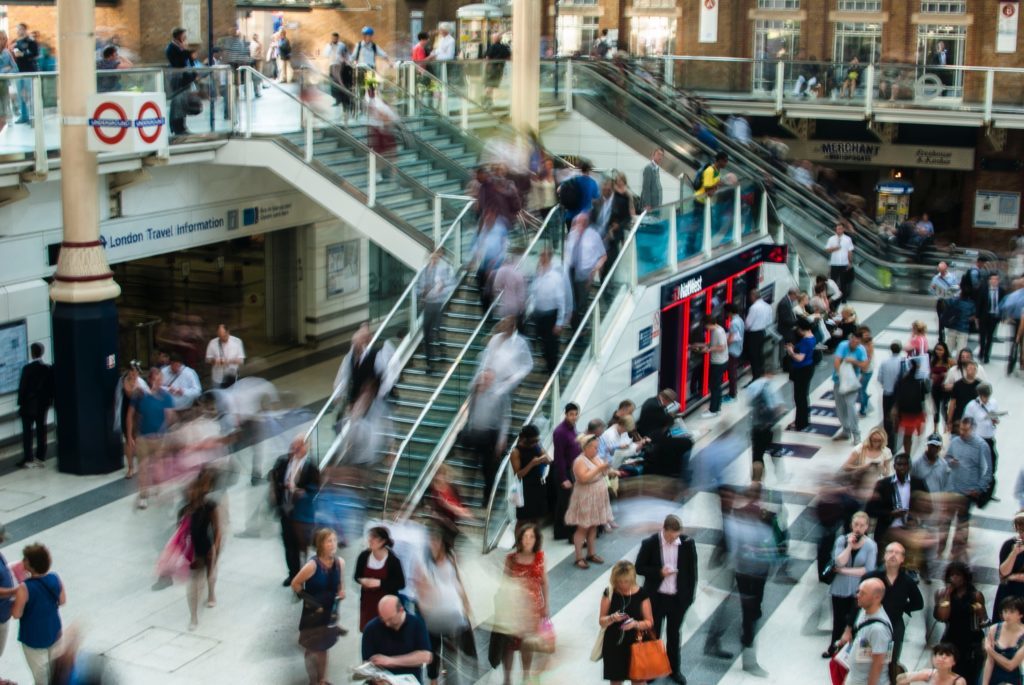 These two locations have been a very popular choice with brands in the past. Train stations in major cities in particular will always have high footfall of various demographics, and large open spaces. Brand activations that require consumer involvement can also be a great distraction for people with time to kill waiting for trains. Click here to see the Stella Artois/Wimbledon activation at Waterloo Train Station.
Brands must however ensure that locations selected align themselves with the brand image and offering, and that the activation attracts the right attention from the consumers targeted. For Stella Artois the bustling and high frequency chaotic atmosphere of train stations was perfect, for others, such as luxury champagne brand Moët, a more intimate environment for brand engagement would be better suited to hit their target high net worth audience.
Activations executed successfully can be rich in benefits. If consumers have a memorable experience at an activation, it can be easier to achieve positive brand associations than with other forms of marketing. And fortunately for brands, in this digital age we seem to eat and breathe social media, so if an activation is fun, unique, or light-years away from ordinary, people immediately reach for their phones to share online.
Before you know it, an event initially seen by a couple hundred consumers can quickly be seen by thousands or millions or more. Furthermore, unusual brand activations can acquire a lot more media attention than your standard print or TV ad.
For further insights on the best locations for brand activations, contact SWC Partnership Full Service Marketing Agency with offices in Tunbridge Wells & London here.