'Expensive to buy, doesn't run far enough on a single charge (that's if you can find somewhere to charge it), too quiet, just not for me…..' There are many reasons why consumers haven't yet fully jumped on board with electric cars. However, with more and more of the big players in the car industry pledging to build only electric vehicles in the future, plus governments offering grants galore to encourage buyers to buy, there are now even more reasons to consider ditching the diesel, parking up the petrol and going green.
But are all electric cars created equal? This sector is one which is bursting with innovation and some really brilliant inventions, so whilst a Vauxhall Corsa-e, Peugeot 208 electric; Volvo XC40 Recharge or a Mini electric might spring to mind there are also some new kids on the block whose offerings are even more interesting….
Exciting, bold and looking to do business
NIO is a hugely ambitious premium electric car start-up, founded by serial entrepreneur William Li. Billed as 'China's Elon Musk', he made his fortune founding a string of tech-focused companies, before deciding to take on the giants of the car industry in 2014. 
Advertised as 'much more than a car company' and one whose aspiration is to 'shape a joyful lifestyle for their users', the company is currently living up to its mantra. Focused not just on beautifully designed electric cars (plus a fantastic 'care' package of free quality assurance, free road assistance, free car connectivity services, plus free repairs and maintenance as standard should you buy one), autonomous driving is also on the agenda, and is an area in which the company is heavy investing. Additionally, rather than charging batteries, NIO have chosen a battery 'swap' route, and have already established 143 battery-swapping stations across 64 cities in China.
Not content with shaking up the EV car market, the company is also involved in the FIA Formula E Championship, and has launched a lifestyle brand called NIO Life, collaborating with over 500 independent designers to create lifestyle products with a purpose, from homeware to clothing, to even an award-winning smart scooter. Innovation all round, it seems.
Future tech to out (sun)shine the others
Fancy an electric car that charges itself? You'll need the Sion, brought to you by Sono Motors.
Promoted as 'a spacious electric car with a range of up to 255 kilometers that charges itself through the power of the sun', this (currently) pre-order only has been brought to consumers initially by crowd-funding; over 2 million euros were pledged to the German start-up for implementation across 2016 and 2017. By 2020, the company had fundraised over 50 million euros, allowing for a production date of 2021 to be pencilled in to start building the vehicles.
The car itself is planned to be purely electrically driven and can be charged using the electric grid, as well as by its own photovoltaic modules integrated into the car's outer skin. With room for 5 passengers, it will also include standard features such as ABS, an alarm system, airbags, a reversing camera, cruise control and heated front seats. Additionally in the interior, a natural filter made of moss will regulate the humidity and filter fine dust – although unfortunately there's nothing to say that it'll clean itself once the kids have travelled in it….
Interested? Pre-order yours here.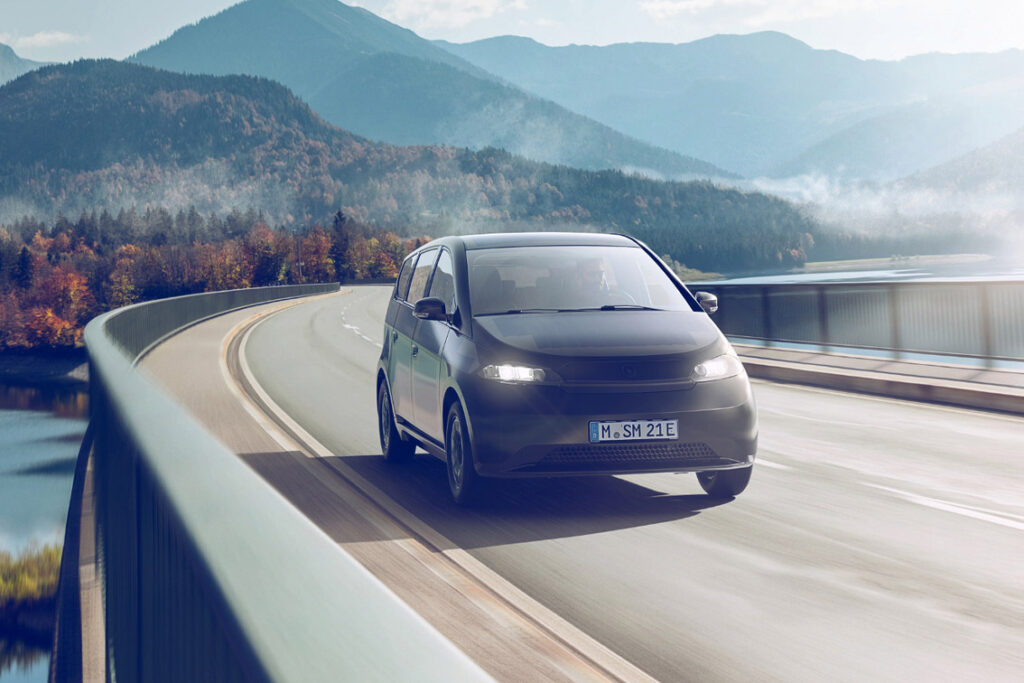 Adventuring into the green
Rivian is one of the more well-known electric manufacturers; a 3000+ employee USA behemoth who has already enjoyed investment from Amazon, Ford Motor Company and Cox Automotive to name a few.
However this huge workforce and vast cash-flow has allowed them to make great progress within the EV world, with, amongst other things, 100,000 electric delivery vehicles due to be driven by an Amazon driver near you in 2021.
They are currently pushing their all-electric truck and SUV to customers who want to go green, but still want a vehicle that will take them on rugged adventures. And adventure-bound these cars can be. Designed to be fully capable off-road, the R1T boasts 0-60 in 3 seconds, a wading depth of 3+ft and a towing capacity of up to 11,000 lbs, whilst the R1S claims to love all weathers – with snow and rain being the faves – and a rough road being apparently, what it lives for.
From home deliveries to mountain adventures, where to next? Watch this space with this one…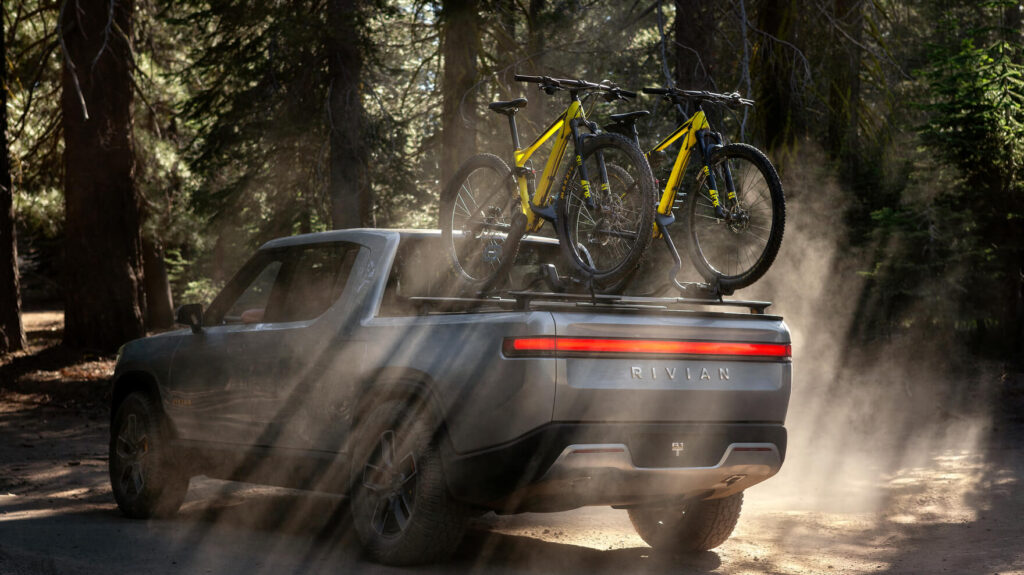 SWC Partnership are excited to be pushing boundaries with digital manufacturing simulation software, aPriori. Find out more about how they electrified the market here.