What does The Latest Chapter for Convenience look like? ex-Budgens Marketing Director, Stephanie Rice, tells us her thoughts on the retail market space, through the rise of the 'Home Experience', and how businesses can adapt to maximise the opportunity.
Stephanie works with leading retailers and suppliers to shape their customer proposition. As Marketing Director of Musgrave Budgens Londis, Stephanie was responsible for developing and delivering brand strategies that contributed to the successful acquisition of Budgens by Musgrave. Stephanie has subsequently been consulting for a number of brands, advising on strategy projects at Board level and is a recognised industry expert. SWC Partnership is delighted to announce Stephanie Rice has joined the team and is now available for consultancy projects and secondments through SWC's Flexi programme.
Stephanie Rice, Senior Marketing Director, explores the current retail environment, trends, and notable shifts in consumer consumption expectations that threaten the traditional retailers with aggressive high-margin online convenience…
---
A rise in expectations
In the last two years, there has been a quantum shift in what consumers need from a convenience store, as Londoners eat more out of the home and want more convenient locations for fresh, affordable take-out food. This has led to the "emergence of foodvenience" as described by Joe Bona, in his great Insight article last year. This term now applies to a retail store that strives to give the public a highly convenient location: fast, efficient, take-out ready food at affordable prices and a wide array of consumable products and services.
"This new trend is being called home experience and is creating a river of cash for the evening meal opportunity which is only partially being spent in the traditional supermarket channels and currently very little in the convenience channel."

Stephanie RiceSenior
Marketing Director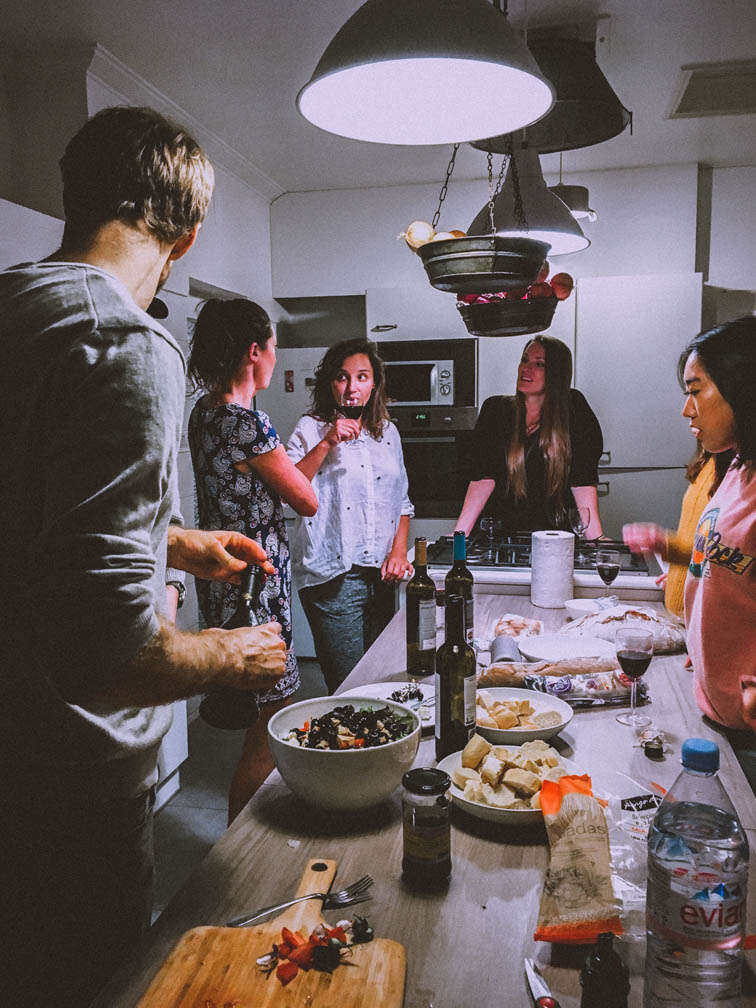 So, what next for convenience in the Capital?
Technology is enabling more and more innovation and is allowing convenience to embed deeper and deeper with consumers at a much faster pace than physical locations will allow. There are now apps to find a cleaner, a babysitter, a hotel, a taxi or a DIY job offering more choice of suitable services at a cheaper rate than offered locally. Londoners are ready to embrace this when it comes to meeting their subtle and sophisticated food and drink needs as they continue to work longer or at least inflexible hours, do minimal meal planning and at least for part of the week require minimum cooking skill and effort. Review websites such as Yelp and Top Table have made consumers more discerning. They are looking to meet these needs in a number of different ways and this is leading to a merging of two traditionally different sectors of eating in the home and eating out of the home. This new trend is being called the "home experience" and is creating a river of cash for the evening meal opportunity which is only partially being spent in the traditional supermarket channels and currently very little in the convenience channel. Instead, disrupters have entered the market, creating a whole new set of opportunities and threats for the traditional convenience channel.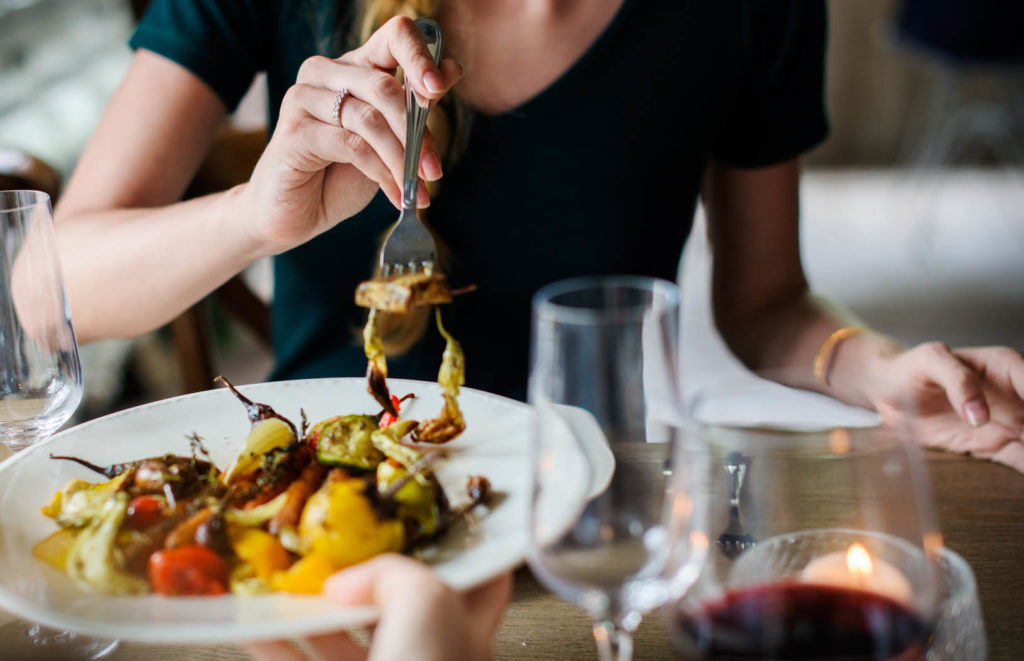 Dissecting the Home Experience
Over the last five years, Londoners have defined their homes as central to their well-being. Homes are now personal entertainment centres with cinema quality TV screens that stream the latest box sets, movies and sport. Sonos and Spotify have enabled Londoners to enjoy high definition sound and the latest music downloads. Café style coffee machines enable Londoners to enjoy barista coffee at home This is fuelling the rise of at home informal entertainment with family and friends and avoiding the hassle and cost of going out.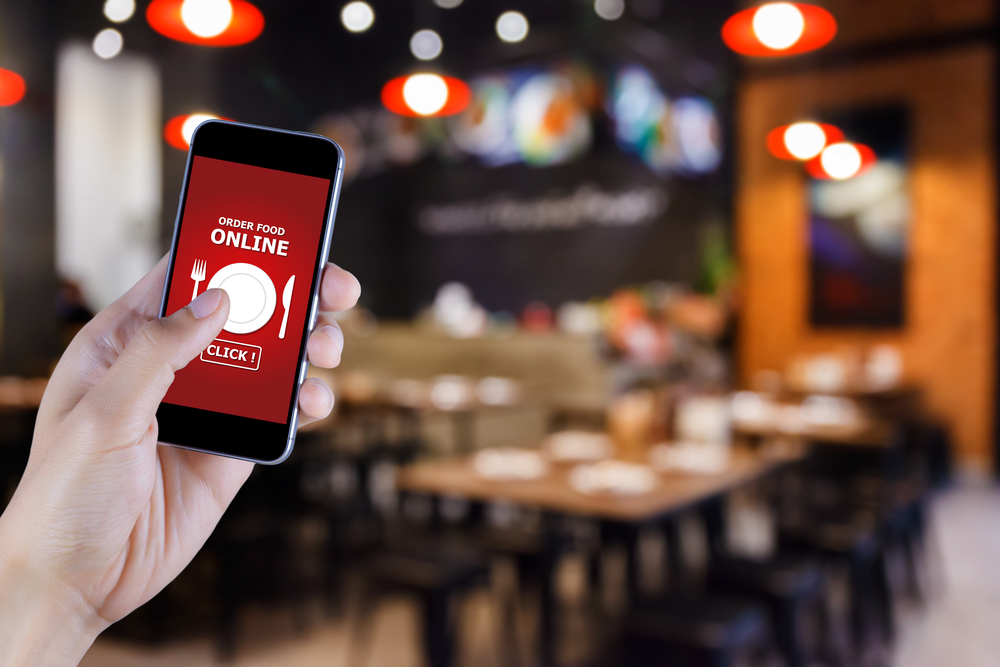 Food in the digital era – convenience and quality
This need is being met in a number of different ways. Innovative recipe box services company Hello Fresh is an international meal delivery service, founded in 2011, which promotes itself as "doing all the thinking and planning so you're just left with the fun bit: easy home cooking and eating". It is a consumer company working on high margins rather than a retailer that works with low margins and sits between shopping and food delivery with a direct supply chain to customers, so the products are fresher and exactly measured, thus eliminating food waste.
It has raised £255m in funding and currently works in partnership with UK celebrity chef, Jamie Oliver, for recipe development. The market is expected to grow 9 fold by 2020 and the company is growing 400% per annum.
There are estimated to be 13,000 recipe box users who reported a downward trend in other forms of food expenditure: their spend on groceries fell by 2.8% on the same time last year and on eating out by 2.2%. The growth of this service is a threat to the convenience sector.
---
The online food delivery market is expected to continue to grow by 25% over the next three years. The largest companies are Deliveroo and Just Eat. There are estimated to be 183,000 users with spending on these services experiencing a boom of 45% but these users additionally spent more on other sources of food with an increase of 9.2% in grocery spend. This is an opportunity for the convenience sector to strengthen their on-demand proposition.
Just Eat work acts as an intermediary for over 27,000 restaurants in the UK and is a leading the global marketplace for online food delivery. It offers time-poor consumers a simple means to have food delivered. It offers a clever use of GPS, lean operation and a rating system that makes the customer interface as simple as possible.
Unlike Just Eat which signs up any takeaway or restaurant, Deliveroo has positioned itself as a curator of quality restaurants selling quality food and has its own logistics network. This ensures that they can control the quality of the customer experience. They use social media to showcase promotions and have historically joined forces with Jamie Oliver. They are now the fastest growing company averaging 25% growth each month since they launched in 2012. They have recently launched a 20-minute alcohol delivery service working with Majestic Wine, Brew Dog and over 70 independent alcohol merchants. The key attributes of this market are:

Time is critical: The optimal wait time is no longer than 60 mins
Meals are for home: 83% of orders are placed from home whilst only 16% from the work
Weekend demand: Orders spike at the weekend when customers have more time to enjoy the home experience. 74% of orders are placed between Fri-Sun.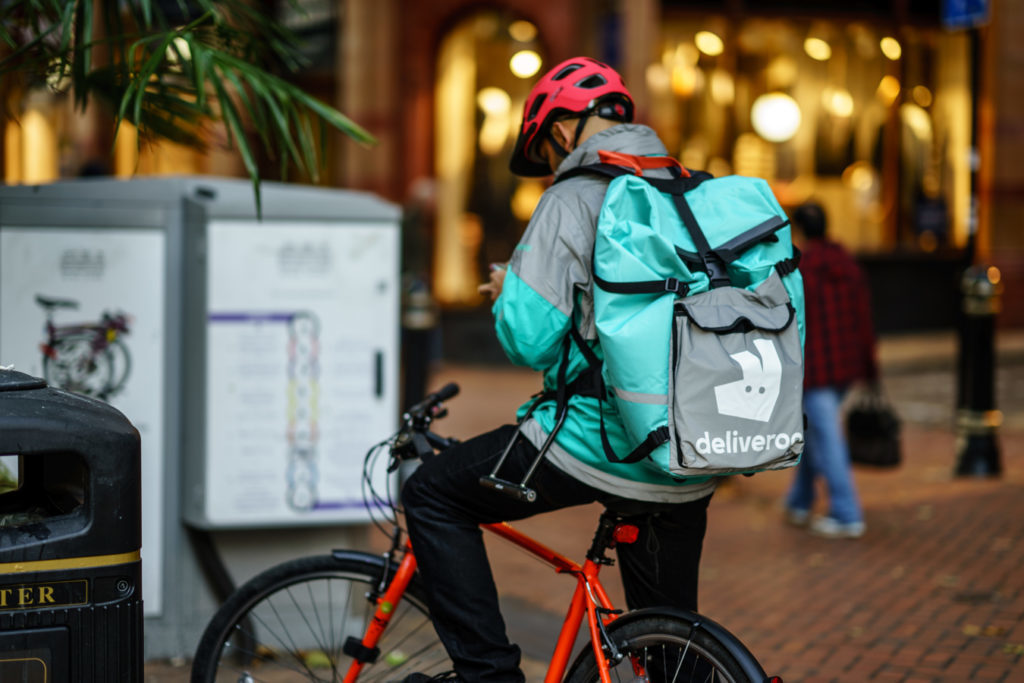 The market is seeing dramatic channel migration. AmazonEats and UberEats have recently launched competitive services that are both focused on the quality proposition. Deliveroo has just launched Deliveroo for business to give companies some control over the number of Deliveroo orders made to the office after hours and put on expenses.
To date, supermarkets are purely focussed on the eat at home offer and have looked at ways of enhancing the at home experience. The highly successful Dine In for £10 meal deal which allowed customers a choice of a main, a side, a dessert and a bottle of wine for £10 as a meal for two option has been adopted by almost all the major multiples, including the discounters. Waitrose has taken this one step further and launched an ultra-convenience meal-kit-bag to help its customers cook fresh dinners from scratch. The ingredients which include some "unusual" ones for what it describes as exciting meals are measured precisely to eliminate waste or leftovers. This is a small response to the growth of the recipe box users described earlier.
Tesco's ad campaign focused entirely on the quality of its food as ingredients and what can be done to create delicious meals at home. Customers can access recipe cards to re-create the recipe. YouTube is enabling all of us to create restaurant quality meals at home in under 30 mins using an iPhone or iPad. This move is in response to customers demand for natural food that has not been processed outside of the home and is therefore a fresher, more flexible to allow for allergies, preferences and ultimately cheaper.
Food techs are empowering customers, whether by providing them with the ability to purchase high quality and ethical produce or simply by giving them time back by making the takeaway process more streamlined, all in the comfort of their own home or on the way home. The simplified rating system applies the wisdom of crowds to a sprawling urban restaurant eco-system.
---
Stephanie's Top-Tips;
So how can convenience stores compete?
1. Firstly look at what these new food techs cannot do.
How can you become part of this on-demand proposition by offering things that Deliveroo can't compliment the home experience of local customers within your catchment; alcohol, ice, dessert, coffee frozen food, heavy and bulky items?.. Position yourself as owners of local 3 mile home experience for food and drink needs
2. How can you work in partnership?
SPAR retailer Paul Stone who owns seven Spar stores around Manchester often saw large numbers of Deliveroo courier drivers waiting for orders to come through on the side streets around the stores. He has partnered with them to launch an alcohol and snack delivery service which will make deliveries from his local stores within 40 mins of ordering from a smartphone. Customers will be able to place an order through the app if they are located within 2.2 miles of the store. Store staff are alerted via a tablet and will have 12 mins to accept and collect the order ready to be picked up for delivery by a Deliveroo cyclist.
3. Use your USP of personal service.
There is no charge for a customer to come to you so how can you find out when a customer is ordering a Deliveroo and needs complimentary snacks etc? Set up a Whatsapp group for regular customers and have it ready for when the customer pops in on the way home
4. How much would it cost for you to set up a home delivery service within a mile of your store using cyclists?
5. What home experience offer do you have now in-store?
The Big Night In of frozen pizza and beer has been superseded by much more quality and fresh offers. Do you have the right range? The frozen food company, Cook, offers a quality alternative in frozen.
6. How can your stores work with these new supply chains?
How do you exploit your premium positioning as at the heart of a 1 mile radius? Could your stores become dark stores for these new partners?
With a critical mass of food entrepreneurs establishing themselves in London, the capital has the most diverse eco-system in the world. This, in turn, has created a boom in food tech start-ups and we will be seeing plenty more innovation in the near future.
---
Work directly with Stephanie through SWC Flexi to consult on your business today.