Who are SWC Partnership?
SWC is a full-service marketing agency, based in Kent, with offices in the UK and Germany. We recently celebrated our 8th birthday in 2022 and thought it would be a nice opportunity to highlight our amazing team! The first of this series starts with Stef, a very talented Account Director.
Q. Tell us about your roles at SWC – where you started and how you've progressed?
A. Hello – I'm Stef (Stef with an 'f') Garner and I'm based out of the Tunbridge Wells office, along with the Account Management Team.
I started at SWC Partnership as an Account Manager over 4 years ago, in 2017. I had previously been in John Lewis' digital department, working in London as part of the campaigns team – which was a great brand to be part of and the job itself had its merits, but I felt that I had outgrown the role and wanted to take on a new challenge.
I started to become intrigued by agency life which was further cemented once I spoke to my former colleague at John Lewis, having just moved from this world. She told me about the diversity of projects and the skills I would learn as a result – where no 2 days would feel the same. And, this sounded exactly like what I was looking for, and my initial role at SWC offered everything I hoped it would be.
I started my journey with SWC working with ExxonMobil managing and delivering their channel marketing plan across a range of mediums, including a ATL Radio campaign across the Heart network, and B2B touchpoints such as newsletters, LinkedIn and Google Ad activities, I was also seconded to their offices for a couple of months to help them with a big project. Being at the helm for the success of these programmes and responsible for the account motivated me, along with getting to know the client and developing a relationship with the team.
Not one to sit still, and after a year or so, I was keen to see how I could develop and step up to the next position. My role at SWC and the clients I was then working with had diversified from when I first started (across both the B2B and B2C sectors, and across different verticals including Leisure, F&B, Aerospace & Automotive), so I needed a new point of reference to work towards. I thrive off learning and growing so having a plan and goals to achieve really motivates me. 
I decided to discuss with Simon Cristal, SWC's MD and Founding Partner, what I needed to do to get to the next stage. And from here he came up with a structured plan to map out the capabilities I needed and a rough time frame for me to work within. It was a new process for both of us, but I felt incredibly supported by both him and the business – the culture at SWC is very much centred around self-improvement to live, learn and evolve at your own pace, and with the right infrastructure in place to support that growth.   
Part of this career progression involved having quick monthly catch-ups alongside more detailed quarterly reviews. This allowed me to work on improving faster and was much more constructive than one big end of year review which can feel like a long time to get feedback that can help you grow. 
Simon and I continue to work this way, and it's enabled me to evolve to my current role as Account Director. There is still a plan in place to continue my development, although, I now work with others to progress them in the same way. I very much enjoy developing people and seeing them grow – having gone through the process myself really helps me to see things from their perspective too. 
Overall, it's amazing to see how not only the business has grown and evolved, but how I have with it too and how I've helped be a part of that journey. It's great to reflect on how far I've come and how my hard work has paid off and been recognised, whilst still enjoying the next challenge.
Q. Why is SWC Partnership a great place to work?
A. The culture here is excellent. We don't just do the work and get it out the door as soon as possible. We really try to get under the skin of our clients' needs and address them in the best way we can – producing great strategies and subsequent campaigns which really drive results.
A couple of years ago, we started working with a new Teppanyaki client in London, which was very exciting. But something I wasn't incredibly familiar with. As it's a very interactive dining experience and something that needs to be seen first-hand, we took a team trip up to their London base to check it out. This really helped build an understanding of the brand, offering, atmosphere – and plus, it was a chance for us to have a little fun too!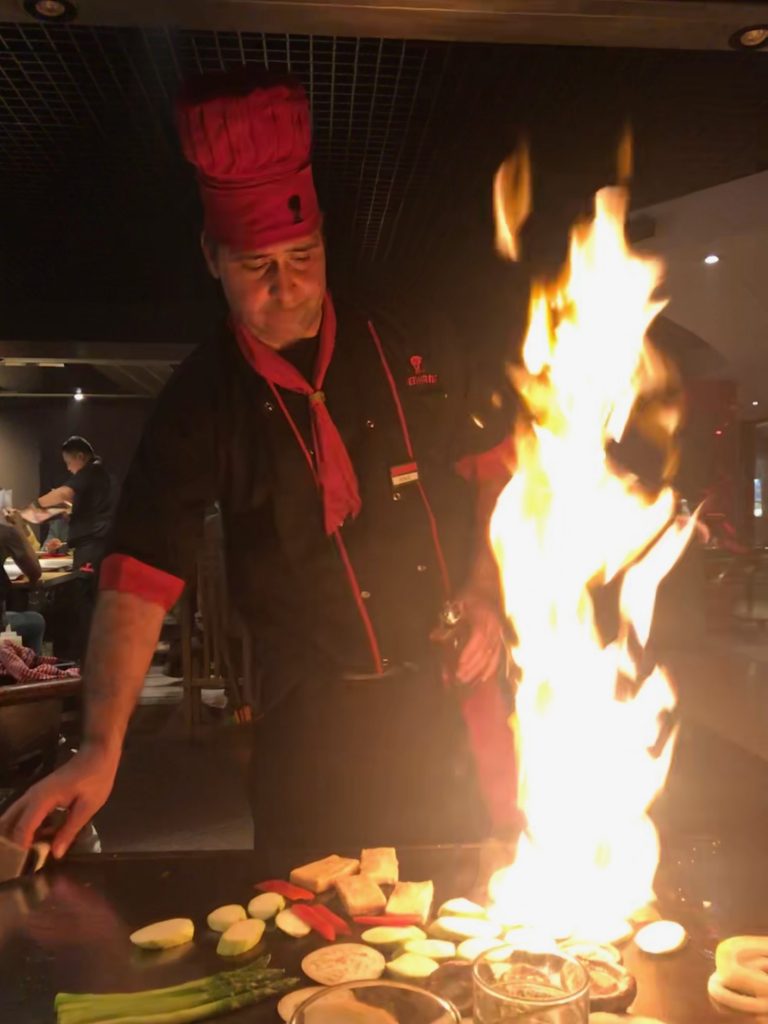 Essentially, we all really care about what we do, and why we do it – in order to produce the best results we can for our clients.
I really enjoy coming to work every day, whether that's in the realm of the virtual world or in the actual office. We have a balance between doing what we love (marketing), what we're interested in (brands) and having a culture which you're happy to be a part of (a great place to work). The team is tight-knit, and you know you can rely on each other.
Plus, it's a fun place to be.
Q. What are your favourite things about your current role (3 would be great…)
A. Firstly, I love the diversity of the projects and clients I work on. Whether that's working on a brief for the livery on a German Airline their on-board sick bags and launching a new route, to strategically positioning an American Technology company – each day is different and never boring, I also really enjoy getting to know and understand my clients (who actually feel like part of the SWC team) and learning more about how I can best help them – it's not a transactional relationship, it's collaborative and built on partnership.
Secondly, in my current role I've been able to take a more strategic view of their business, stepping back from the detail and looking from the top-down. This has given me a new perspective and allowed me to be more effective on their accounts and working with the wider teams to deliver individual strategies which work for them. I now work less on the delivery of activity and more on client relations, the strategic direction of their business, and also responsible for account billings. 
Helping develop others has become a real motivator of mine too. I very much enjoy seeing others progress and mapping out a road for success for them to get there. It's amazing how much you can achieve when you have a plan of action – and the support system to get you there. Very often in companies you're on your own, so I feel lucky that SWC is the opposite of this. Of course, there's independence when it comes to personal growth, but having someone in your corner who truly believes in you, and if you're willing to put in the work, will propel and motivate you to develop quicker, is something I feel is quite rare in this modern world to have.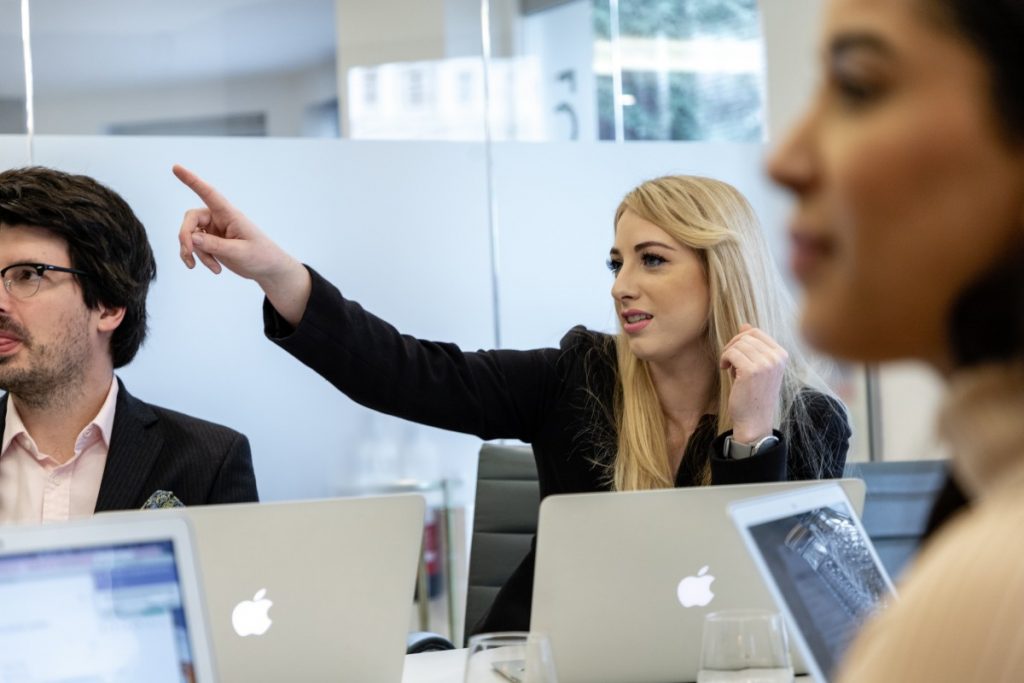 Q. What are the challenges you face in your job – and how do you overcome them? 
A. I think this is probably the same answer all over the agency world. The importance of trying to appreciate a client's requirements and the internal pressures they're constantly under. It's about understanding what they need, and when, and what's feasible. Which I do by building trusting, genuine relationships with them, so we can work as a team to deliver work that meets all of their expectations, and more.
Q. And the highlight of working at SWC so far has been…?
A. There have been far too many to say over the past 4+ years, but one which I really remember was being asked by a client in the USA to join them for a planning meeting for a new campaign. All expenses paid, and I even got to do some sight-seeing too. It was a fantastic trip!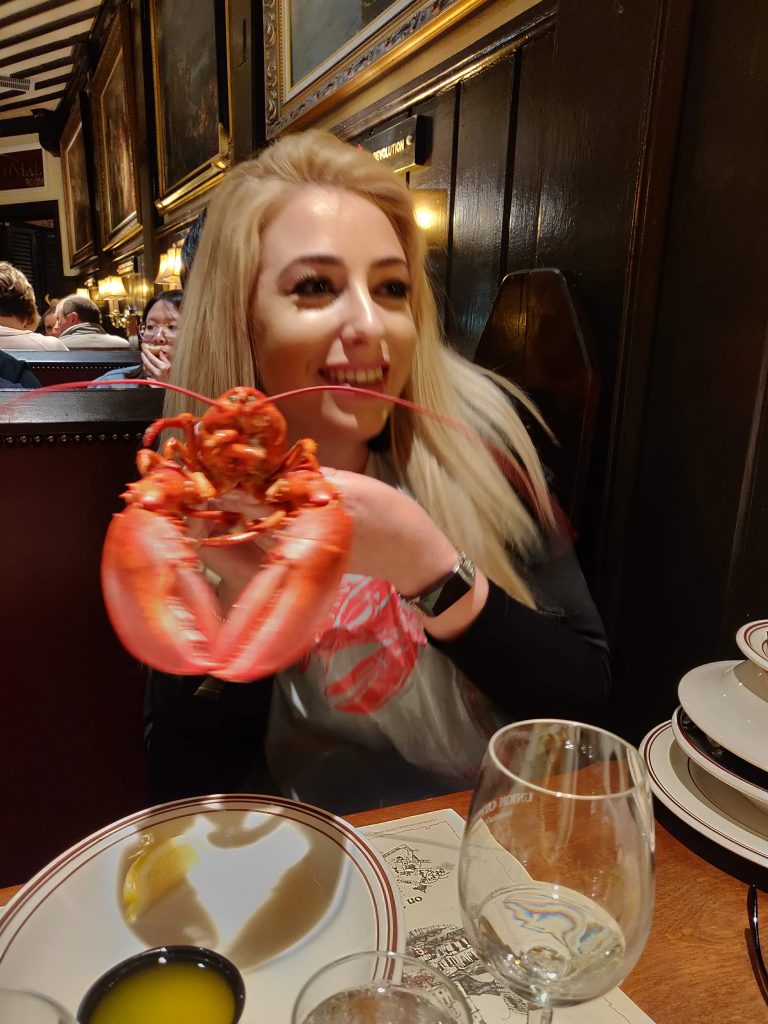 Q. Finally, what would you say to anyone thinking of joining SWC Partnership? 
A. If you're looking for somewhere to feel appreciated, have a bit of fun, and if you're someone who's willing to get stuck in and is interested in always learning, then look no further…