SWC chat with Estro Pizza & More founder about his new casual dining venture that's launched in Tunbridge Wells.
SIMON: Why don't you start off by telling us a bit about yourself?
ADO: I've been in the industry for 20 years. I started by working in casual dining restaurants in London and then I started the take-away-focused pizza business, Firezza. My business partner and I ran this for 15 years, until we sold it to Pizza Express. My next challenge was trialling a couple of Thai restaurants in Brighton. But I was looking for something local, where I could focus on my passion for great Italian food. Once I found the perfect site, I started creating the new concept: Estro, which has the vibe of an independent Italian restaurant, but with a contemporary twist.
"The vibe of an independent Italian restaurant, but with a contemporary twist"

Ado
Founder of Estro Pizza & More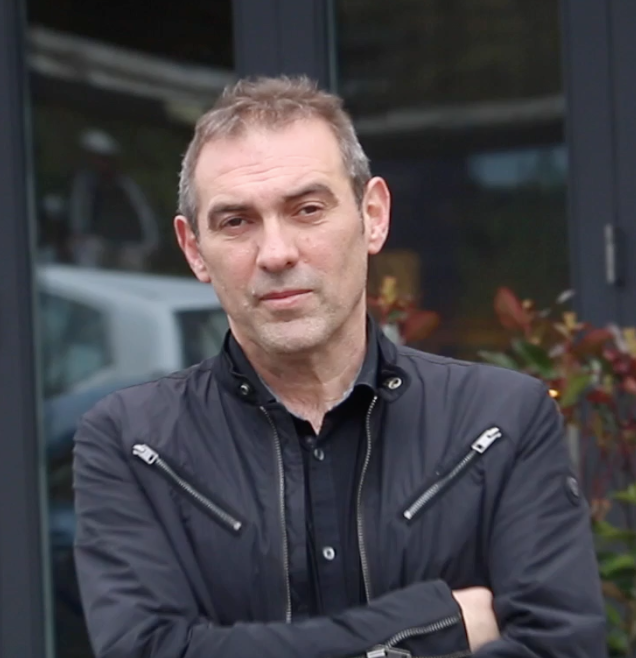 SIMON: There's a lot of talk about market saturation, especially in casual dining. What do you think is Estro's unique point of difference, versus competitors like Pizza Express, Zizzi, Ask and other independents?
ADO: I don't think actually there are enough good casual-dining places, especially in Tunbridge Wells. We're home to lots of the major chains, but not exceptional Italian restaurants. I saw a gap in the market for original, great Italian pizza, and more.
I've been watching the business cycle go up and down every 5 to 6 years. At the moment we are in a cycle where investors and the public are not so in favour of the big chains, who are in fact closing branches as a result. A lot of pubs are also closing for a range of factors; however, reports show that gourmet pubs offer a good return on investment. It's the same with individual, good-quality restaurants. Wagamama and Nando's stuck to their guns during the last recession, however, others panicked and started offering big online discount codes. They moved away from their original concept and the effects of this are still showing.
SIMON: So would you say discounting affects the quality of their food?
ADO: Not their food directly, but definitely their customer service. Waiting staff used to earn much more before discounting was introduced and this has a knock-on effect to service, simply because their staff aren't incentivised enough.
At Estro all tips go directly to staff, without deduction. And the staff are more motivated as a result. I see no reason why tips should ever be taken from staff.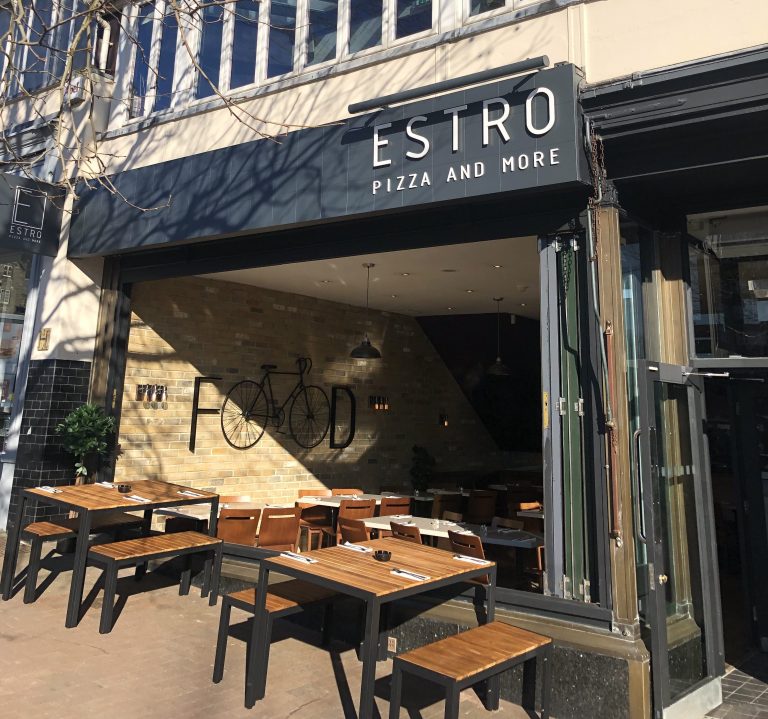 SIMON: When it comes to your menu, what makes yours different?
ADO: My competitors are chains with between 300 and 500 sites. Any savings are therefore multiplied. They're saving on ingredients, finding cheaper products. For Estro I'm only using the best ingredients. Food quality counts. Firstly, you have to use the right ingredients. Secondly, you need the right staff. You have to find the right people.
SIMON: And what measures have you put in place to ensure the consistency of your menu, service and customer experience?
ADO: We are independent. It's a part of me. I have chosen staff who I care about and who care about the business. At the moment it's my job is to make sure everything is consistent. When I'm not in, I've chosen people who have the same motivations. It's all about choosing the right people. We still achieved this when managing Firezza across 18 sites, proving attitude and culture can be scaled.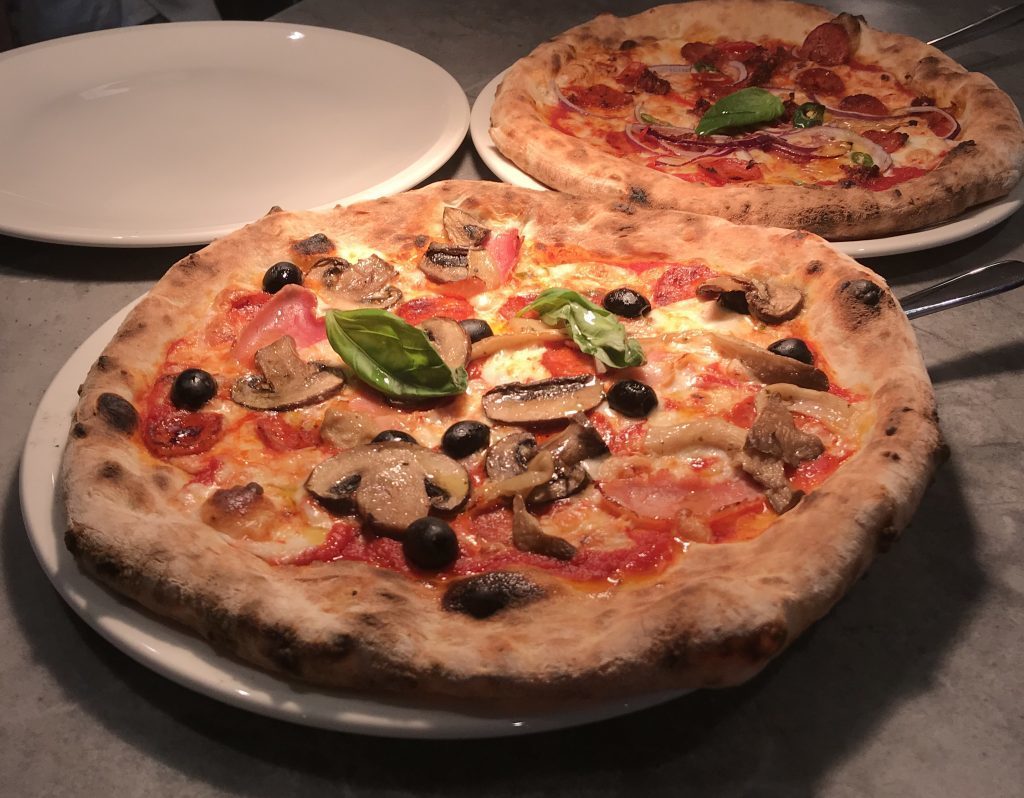 SIMON: You've expanded restaurants before. Would the principles be the same this time round?
ADO: Yes, I started on a very similar basis, except I was 20 years younger! By site number 5, we needed to delegate. At the moment I have only one, but it's exactly the same principle.
SIMON: These days it's easier to order food through different aggregators and you've set up a business in the middle of this delivery explosion. What would you say you've done differently this time?
ADO: I would say the delivery explosion started much earlier than Just Eat and Deliveroo. It started around 2001 when the restaurant industry was changing rapidly. Restaurants recognised the trend many years ago, even before online ordering. I was a part of the gourmet delivery revolution, if you can call it that. It came about for lots of different reasons. People finished work later, especially in London, staying in became more popular and people wanted to have a nice restaurant experience at home. Deliveroo and Just Eat simply recognised the trend about 7 years later. So when aggregators arrived, they actually just disturbed the existing delivery market. The delivery market has changed a lot because of Deliveroo, Uber Eats and Just Eat.
"When aggregators arrived, they actually just disturbed the existing delivery market"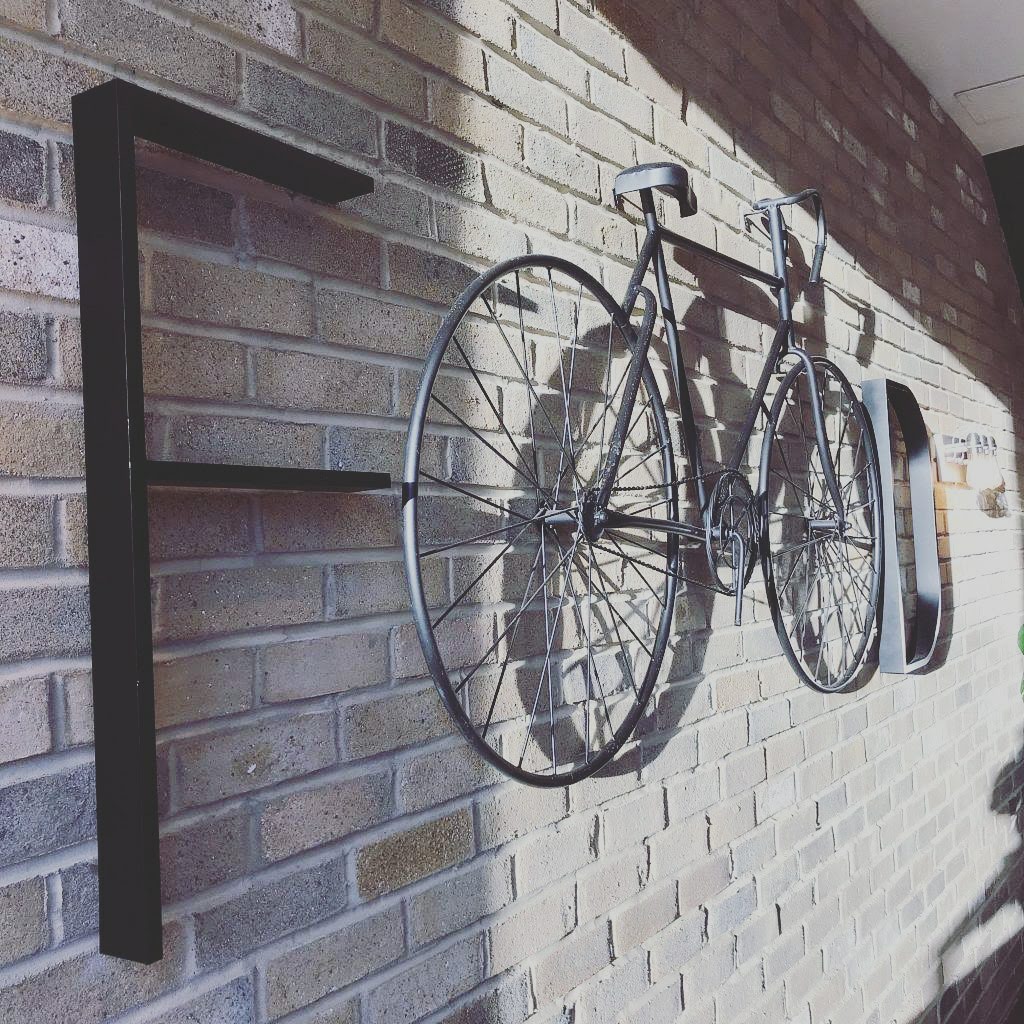 ADO: Delivery is a tough business, both operationally and logistically. Anyone can do Deliveroo, from smaller shops to fine dining restaurants. As a restaurant that makes some sense, because you can make extra income without much effort, or marketing, insurance, vehicles or delivery costs. For delivery places that doesn't make sense any more because of databases, the bigger companies basically corner the market. That's the reason I decided to concentrate much more on casual dining. However, it's still good business, so I am trialling a small delivery service. But I need to be very careful, especially in peak times, like Fridays and Saturdays, if we've got a full restaurant as well. And the delivery business is unpredictable: one minute you have zero orders, and the next, you've got 10. So I created my own online platform. Then I'm in control and communicating directly with the customers. I can choose to slow it down or switch it off if needed. My menu is also carefully chosen and at the moment the restaurant and delivery operations share time and space equally in the kitchen. My menu is balanced to allow for this and to offer additional products too.
SIMON: So you'd hope that non-pizza products will be at least 25%?
ADO: And more… I am planning for 50:50. We have created high-quality burgers that are both available as meat and vegan.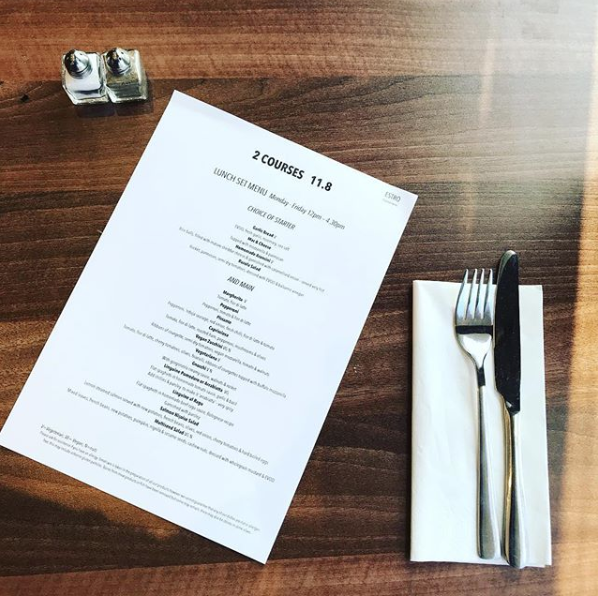 SIMON: I guess one of the key messages that we want everyone to take away is that Estro is not just another pizza restaurant. You actually have a much broader offering.
ADO: Absolutely. It's Estro Pizza and more… and that 'more' is something you'll find, not just in the food quality, but in the great service at the restaurant, or at home. We've kept our delivery area small, again we're being very careful with the balance. Our customers must have a high-quality experience, wherever they are dining with Estro.
SIMON: What are the biggest challenges for setting up a restaurant, and what would your advice be?
ADO: The current climate is challenging. However, if you have the right passion and determination to do it, and enough relevant experience, the results will come. I don't believe that outside factors can completely influence the success of a business. It's about making the right decisions from the top, downwards. The other challenge would be the budget. Cashflow can influence success, because any business model is slow at the beginning and you need to have enough funds. It would always be easier for me to say, don't do it unless you have relevant experience. I know the challenges. Mistakes are always expensive and I made mine over the last 20 years, however, I've managed to survive them, learn from them and make sure that I don't repeat them. That's the important thing.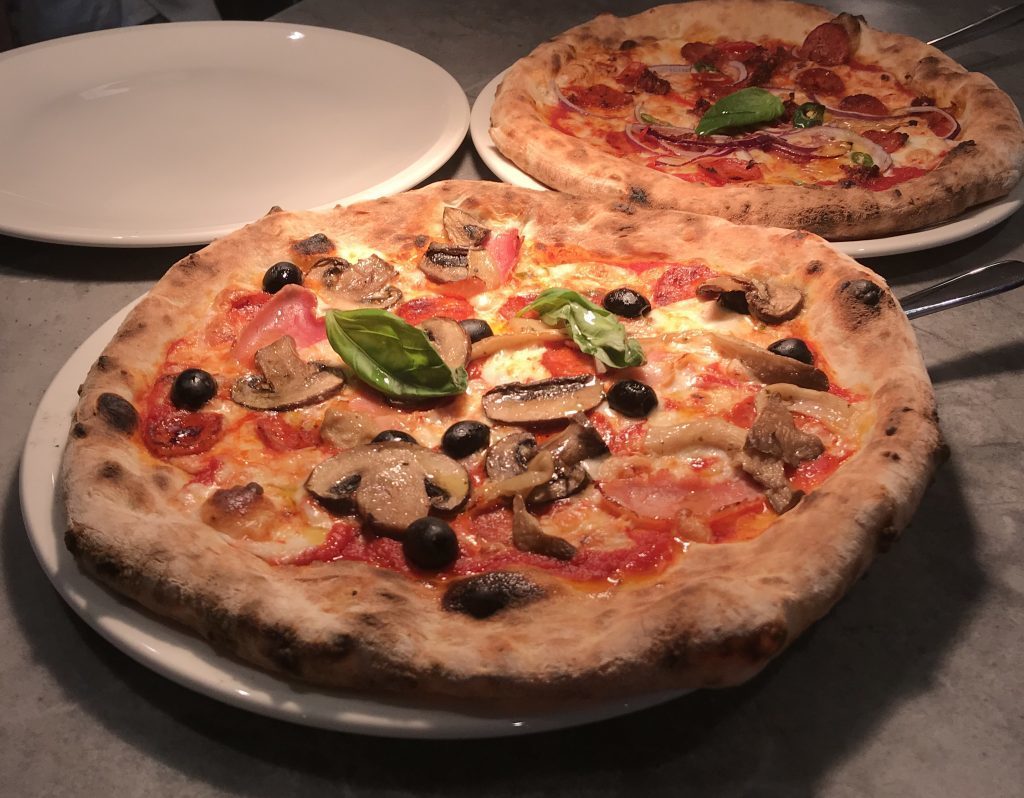 SIMON: Would you say the underlying challenges are different now from when you began your last venture? Perhaps rents, rules & regs, food trends etc.
ADO: Higher rents might not suit a coffee shop perhaps, but for the right operator, they're not necessarily the issue. The rents were always challenging. But in terms of cost of sales or gross profit, it's about adjustment of profit at the bottom line. The industry was used to very high margins, but businesses can still be profitable with much smaller margins, which is exactly what is happening now. A business is either profitable or not, and whether you make 20% or 18% doesn't make you close the business. What closes a business is not making a profit at all. So in this case whether the challenge is the rent, the minimum wage or the difference between the pound and the euro, it doesn't really matter, as long as you have a profitable business.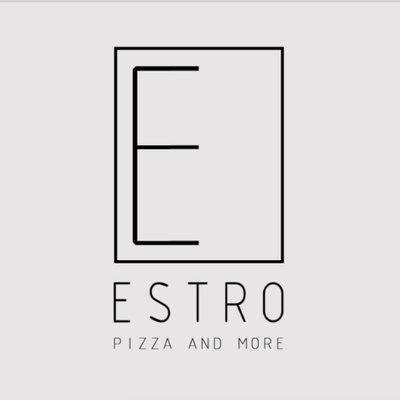 SIMON: Ultimately what message do you want to communicate to your customers at Estro?
ADO: They are guaranteed to have a great experience in terms of both food quality and quality of service. These are the main reasons why customers choose a restaurant over another.
SIMON: And finally, what would your message be to the restaurant industry?
ADO: If your budgets and business model match the right location, you'll be in a strong position. In my opinion competition is always a very, very positive thing!
Thank you to Ado and the staff at Estro Pizza & More for their kind hospitality and helping create SWC's first 'A Coffee With…'. Follow our LinkedIn and Twitter for more interviews where we sit down with an exciting range of innovators and pioneers from several industries and understand their unique takes on the market today.